| | |
| --- | --- |
| Name | Repub­lic of Tajik­istan |
| Pop­u­la­tion | 8,734,951 |
| Cap­i­tal city | Dushanbe |
| Offi­cial lan­guage | Tajik, but Russ­ian is wide­ly used in the gov­ern­men­tal and busi­ness sphere |
| Reli­gions | Sun­ni Mus­lim (85%), Shia Mus­lim (5%), oth­er (10%) |
| Life expectan­cy | 69.7 Years |
| Pop­u­la­tion growth | 1.62% |
| GDP | $6.9 bil­lion |
| HDI | 0.627 (129th) |
| GINI | 30.8 (133rd) |
| Pres­i­dent | Emo­ma­li Rah­mon |
Geography
Sit­u­at­ed in the heart of Cen­tral Asia, the Repub­lic of Tajik­istan is bor­dered by Uzbek­istan from the west, Kyr­gyzs­tan from the north, Chi­na from the east, and Afghanistan from the west, which pro­vides a polit­i­cal­ly sig­nif­i­cant loca­tion to the coun­try. Its com­plex land­scape is paired with a sharply con­ti­nen­tal cli­mate, includ­ing areas with desert and sub­trop­i­cal cli­mate. Nine­ty-five per cent of the sur­face is cov­ered with moun­tains, the two most sig­nif­i­cant being the Pamir and the Alay Moun­tains, which are the sources glac­i­er fed rivers, upon which the country's hydropow­er econ­o­my is built. Tajik­istan is rich in oth­er nat­ur­al resources as well, such as ura­ni­um, which allows for an influ­en­tial polit­i­cal stand­point, a vari­ety of pre­cious met­als, name­ly gold and sil­ver. Its envi­ron­men­tal fea­tures con­sid­er­ably influ­ence the chal­lenges Tajik­istan faces, par­tic­u­lar­ly fre­quent flood­ing and land­slides com­ing from the melt­ing glac­i­ers due to cli­mate change.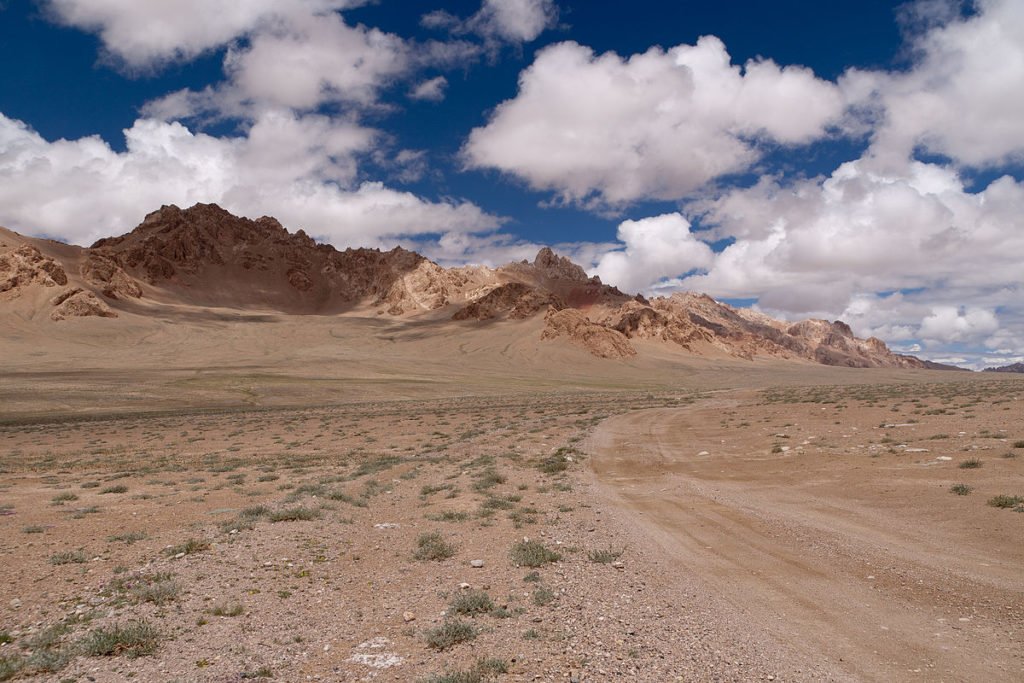 History
Tajik­istan has always been at the cross­road of mag­nif­i­cent cul­tures. The Tajiks emerged as a dis­tinct eth­nic group in the eight cen­tu­ry. At the same time, Arab invaders con­quered Cen­tral Asia, intro­duc­ing Islam to the region, which still has a promi­nent influ­ence today. East­ern, espe­cial­ly Chi­nese cul­tur­al effects influ­enced the region through the trade on the Silk Road, which had three main routes cross­ing the cur­rent ter­ri­to­ry of Tajik­istan. Dur­ing the course of cen­turies a wide vari­ety of cul­tur­al forces influ­enced the area as a result of its annex­a­tion to the Per­sian, the Mon­gol, and the Timurid Empire, before falling under Russ­ian rule in the 1860s, and becom­ing part of the Sovi­et Union in 1921.
After more than a hun­dred years of Russ­ian dom­i­na­tion, pro-demo­c­ra­t­ic protests emerged in Dushanbe, and with the fall of the USSR, Tajik­istan declared inde­pen­dence on the 9 Sep­tem­ber in 1991. As a result of the protests, the first direct pres­i­den­tial elec­tions were held. How­ev­er, a year lat­er, anti-gov­ern­ment protests swept through the streets of Dushanbe esca­lat­ing into a civ­il war which took 20,000 lives, and demol­ished the indus­tri­al and agri­cul­tur­al sec­tors of the econ­o­my. Sub­se­quent­ly, Emo­ma­li Rah­mon became the new head of state, and is still serv­ing as pres­i­dent to the present day.
Culture
The gov­ern­ment active­ly pro­motes defin­ing and defend­ing the tra­di­tion­al Tajik cul­ture. Russ­ian-style sur­names are out­lawed, and even though 85% of the pop­u­la­tion is Sun­ni and 5% is Shia Mus­lim, Ara­bic-style beards and hijabs are banned, as they don't reflect reli­gios­i­ty, and peo­ple should 'love God with their hearts'. Women are encour­aged to dress in tra­di­tion­al, bright coloured cot­ton dress­es and long skirts, while men wear caps lined with black lamb skin.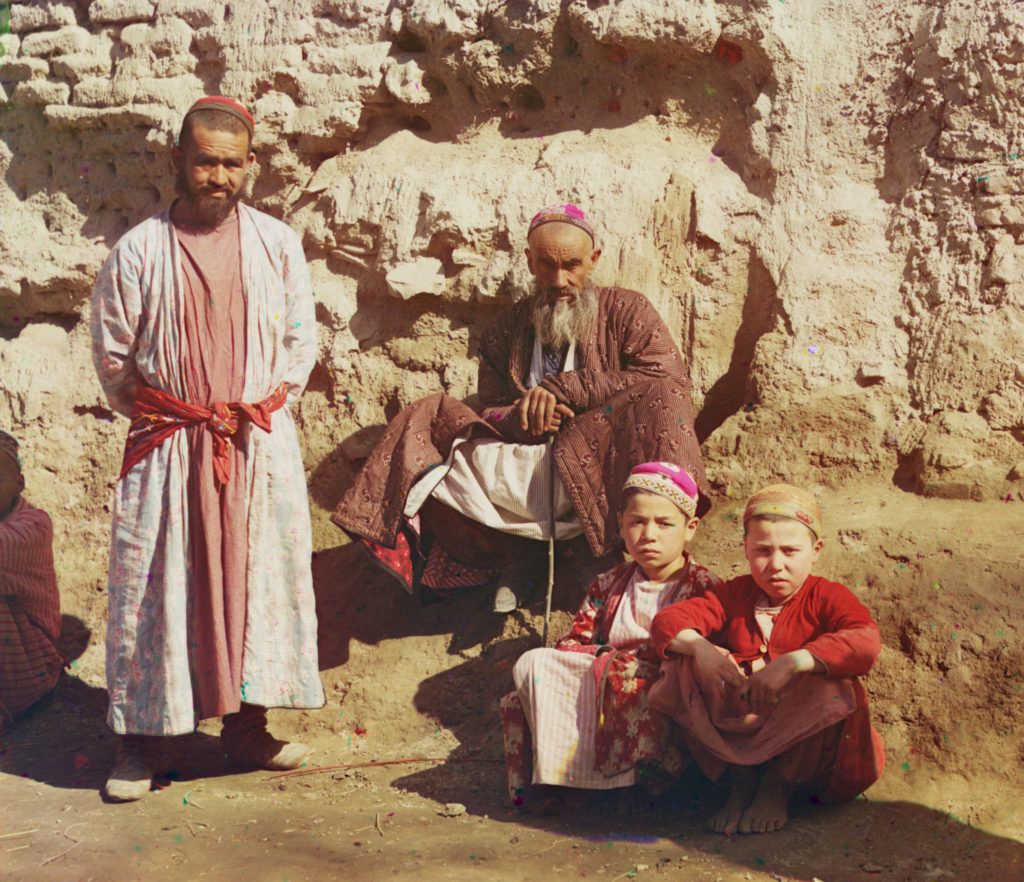 The Tajik cul­ture, with its leg­endary hos­pi­tal­i­ty, is very fam­i­ly cen­tric. Wed­dings were his­tor­i­cal­ly cel­e­brat­ed over the course of sev­en days, how­ev­er this is now restrict­ed by the gov­ern­ment as a result of the huge expens­es such fes­tiv­i­ties incur. Today, the most wide­ly cel­e­brat­ed fes­ti­vals are reli­gious ones, such as the Mus­lim New Year, or Qur­ban Eid, for which entire vil­lages get togeth­er and pre­pare tra­di­tion­al dish­es, such as the 'kab­u­li pulao', which is a rice based dish with shred­ded yel­low turnip or car­rot, meat, and olive oil. The Tajik cul­ture has dif­fer­ent music for dif­fer­ent occa­sions, but tra­di­tion­al­ly, there is a solo instru­ment, such as the 'daf', for per­cus­sions, that can be traced back to the four­teenth cen­tu­ry, accom­pa­nied by singing. The clas­si­cal nation­al dance, which is emo­tions dri­ven and ener­getic, is also an essen­tial fea­ture of cel­e­bra­tions.
The Tajik lit­er­a­ture is a promi­nent com­po­nent of the cul­ture too. Whilst dur­ing Russ­ian rule, lit­er­a­ture had to com­ply with the offi­cial views; pro­duc­ing pieces about the civ­il war, indus­tri­al­i­sa­tion and col­lec­tivi­sa­tion; the most well-known epic poet­ry orig­i­nates back to long before the USSR, to the tenth cen­tu­ry. Shah­name, trans­lat­ed as the Book of Kings. It is the world's longest poem cre­at­ed by a sin­gle poet, Fir­dowsī. His piece has been the inspi­ra­tion for many Tajik movies made in the country's own film stu­dio, which was estab­lished, along with numer­ous the­atres and muse­ums, by the art-favour­ing Sovi­et Union. Tajik peo­ple are fond of sports as well, the most pop­u­lar being foot­ball, with the nation­al team com­pet­ing in FIFA. Giv­en the geo­graph­i­cal con­di­tions, hik­ing, climb­ing and ski­ing are favoured as well.
Politics
The state of Tajik­istan is a pres­i­den­tial repub­lic with a dom­i­nant par­ty sys­tem. The head of state is Emo­ma­li Rah­mon sice 1992, who has recent­ly declared him­self a Leader of the Nation. Orig­i­nal­ly, pres­i­dents are elect­ed for a max­i­mum of two terms, each which lasts sev­en years, how­ev­er, Rah­mon has held a ref­er­en­dum which allowed him to serve four con­sec­u­tive terms. Elec­tions are inter­na­tion­al­ly crit­i­cised as nei­ther fair, nor free, espe­cial­ly since ban­ning the main oppo­si­tion par­ty. The pres­i­dent cap­tures every oppor­tu­ni­ty to con­sol­i­date his pow­er, which is also expressed by build­ing a tea house worth 1% of GDP, a new city in the desert, and set­ting up the tallest flag pole. More­over, inde­pen­dent press is restrict­ed, along with web con­tent.
Due to the unsta­ble domes­tic pol­i­tics, edu­ca­tion and pub­lic health­care are not suf­fi­cient­ly sup­port­ed. Access to edu­ca­tion is lim­it­ed by indi­vid­ual resources, and health­care is only present in the urban areas, push­ing most peo­ple into prim­i­tive liv­ing con­di­tions. With regards to inter­na­tion­al pol­i­tics, Tajik­istan is geopo­lit­i­cal­ly sig­nif­i­cant. The state has co-oper­at­ed both with Rus­sia, with respect to counter-extrem­ist and drug-traf­fick­ing mea­sures; and the Unit­ed States, in pro­vid­ing non-mil­i­tary assis­tance for their oper­a­tions in Afghanistan. More­over, their trade in resources with Chi­na has perked both polit­i­cal and eco­nom­ic inter­est in Tajik­istan. Islam­ic extrem­ism — espe­cial­ly as a result of spillover from the Afghan war, has become an increas­ing secu­ri­ty threat in Tajik­istan. Counter-mea­sures, such as cur­tail­ments of cul­tur­al expres­sion, have often been repres­sive, and poten­tial­ly counter-pro­duc­tive.
Economy
Tajik­istan is the poor­est coun­try in the Cen­tral Asian region. How­ev­er, it has secured an exem­plary track-record in alle­vi­at­ing pover­ty, hav­ing halved rates of indi­gence since inde­pen­dece. Almost half of its GDP is made up of remit­tances sent home from over a mil­lion Tajiks work­ing is Rus­sia and Kaza­khstan, mak­ing Tajik­istan the most remit­tance-depen­dent coun­try in the world. Hence, the eco­nom­ic uncer­tain­ty of Rus­sia pos­es a great threat to the Tajik econ­o­my, lead­ing to socio-polit­i­cal insta­bil­i­ty, if the migrant work­ers have to return home.
The main eco­nom­ic sec­tors are agri­cul­ture and indus­try. Two-fifth of the pop­u­la­tion works in agri­cul­ture, which is main­ly focused on cot­ton pro­duc­tion, rais­ing live­stock, and cul­ti­vat­ing fruits, veg­eta­bles, grains, and rice. In spite of the sig­nif­i­cant role of agri­cul­ture, food inse­cu­ri­ty is a fierce chal­lenge for the coun­try, rely­ing high­ly on food import. With regards to indus­try, light indus­try is cen­tered around agri­cul­tur­al pro­duc­tion; hence, tex­tile and food-pro­cess­ing sec­tors are crit­i­cal to the inter­nal econ­o­my. Heavy indus­try pre­dom­i­nant­ly con­cerns coal min­ing and oil extrac­tion. The ener­gy sec­tor is the prin­ci­pal invest­ment sec­tor in the Tajik econ­o­my, and it has gar­nered increas­ing inter­na­tion­al atten­tion over recent years, espe­cial­ly from Chi­na. Chi­nese invest­ments have pro­mot­ed eco­nom­ic devel­op­ment and trade in the region, large­ly in order to pro­mote and main­tain socioe­co­nom­ic sta­bil­i­ty. One recent projects to this end is the One Road, One Belt project, which aims to recon­struct the Silk Road, and build up a trad­ing link run­ning from Chi­na to Europe, through Cen­tral Asia.