Suma Chakra­barti is pres­id­ent of the European Bank for Recon­struc­tion and Devel­op­ment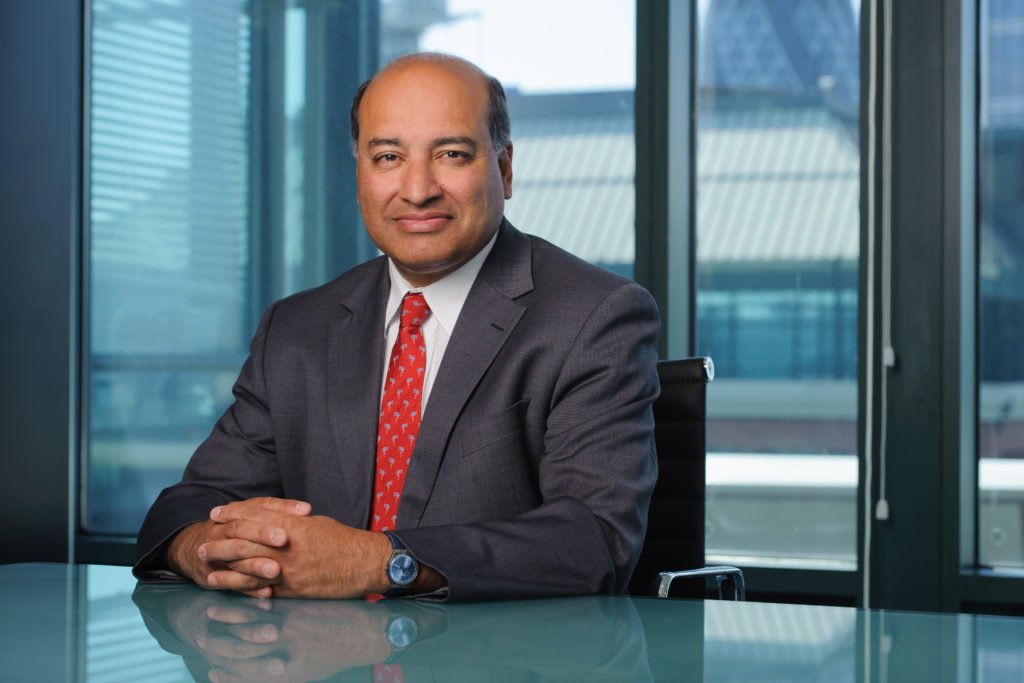 I am, by tem­pera­ment and out­look on life, an optim­ist. That makes me a strong enthu­si­ast for all the dif­fer­ent regions where the EBRD works.
I am, how­ever, par­tic­u­larly excited about the future of Cent­ral Asia – and not just because I was recently in Beijing for a region­al invest­ment for­um which we organ­ised there and which attrac­ted hun­dreds of seni­or busi­ness exec­ut­ives and poli­cy­makers.
Today, Cent­ral Asia really is one of our world's most dynam­ic regions. This year, for example, we expect its eco­nom­ies to grow at an over­all rate of 4.6 per­cent. That's the highest growth in 2018 of any of the regions where we oper­ate.
But my optim­ism is based not so much on fore­casts of what is likely as on the sub­stan­tial achieve­ments we have already achieved on the ground.
The EBRD and our part­ners take con­sid­er­able pride in our record in Cent­ral Asia. We have been act­ive in Kaza­kh­stan, Kyrgyz­stan Tajikistan, Turk­menistan and Uzbek­istan ever since they gained their post-Soviet inde­pend­ence, and in Mon­go­lia from 2006.
We are the largest single investor there – with the cumu­lat­ive sum now stand­ing at US$ 14 bil­lion. Our loc­al know­ledge is pro­found and, I would argue, without equal – which gives me even more cause for optim­ism about the future.
At the same time, stand back from the here and now for a moment and you can see how quickly the momentum for still more change is build­ing.
Giv­en its loc­a­tion, the region has always been cent­ral to the world's geo­graphy. But for much of the last cen­tury – and indeed fur­ther back in his­tory – it was a land apart, one largely isol­ated and cut off from the glob­al eco­nomy.
Its status today is quite dif­fer­ent. Cent­ral Asia is assum­ing, once again, its ancient role as the bridge join­ing Europe with East Asia. A new Silk Road is tak­ing shape before our very eyes, one con­sist­ing of trade routes which are, of course, not so much new as redis­covered. And thanks to these new trade routes, the region will be bet­ter con­nec­ted to and integ­rated with oth­er regions than ever before.
This Cent­ral Asia will, I am con­vinced, be cent­ral not just in geo­graph­ic terms but to glob­al pro­spects for eco­nom­ic growth as well.
For now we at the EBRD are hav­ing major impact across sec­tors and bor­ders there: strength­en­ing fin­an­cial sys­tems; pion­eer­ing renew­ables; pro­mot­ing energy effi­ciency; mod­ern­ising infra­struc­ture; boost­ing small busi­nesses and advan­cing the cause of eco­nom­ic inclu­sion.
Note that none of this activ­ity is in the 'tra­di­tion­al' sphere of car­bon energy-based and nat­ur­al resources. Instead, Cent­ral Asia is the region where we are rolling out some of our most innov­at­ive products, ser­vices and ini­ti­at­ives.
They include: fin­an­cing wind and sol­ar power in Kaza­kh­stan and Mon­go­lia; provid­ing cred­it lines and empower­ing female entre­pren­eurs in Tajikistan; enhan­cing access to health care in Kyrgyz­stan; help­ing SMEs in Turk­menistan and pilot­ing a Cul­tur­al Her­it­age pro­gramme in Uzbek­istan to pro­mote sus­tain­able tour­ism.
To sum up, the oppor­tun­it­ies to be involved in the suc­cess story that is Cent­ral Asia have, to my mind, nev­er looked more attract­ive. I would thus urge any­one with a taste for adven­ture, optim­ist or not, to 'Go East'.