Here's a recap of what happened at our inaugural conference in 2018: talks, speakers, seminars and much more.
The Central Asia Forum's inaugural conference was the first of its kind in the United Kingdom. The all-day event, which took place in Warwick's state-of-the-art Oculus building, consisted of lecture-style talks and smaller breakout sessions, with speakers introducing the audience to a diverse range of topics relating to the region. The conference's focus was on the transformations affecting the region, be they social, political, economic or cultural.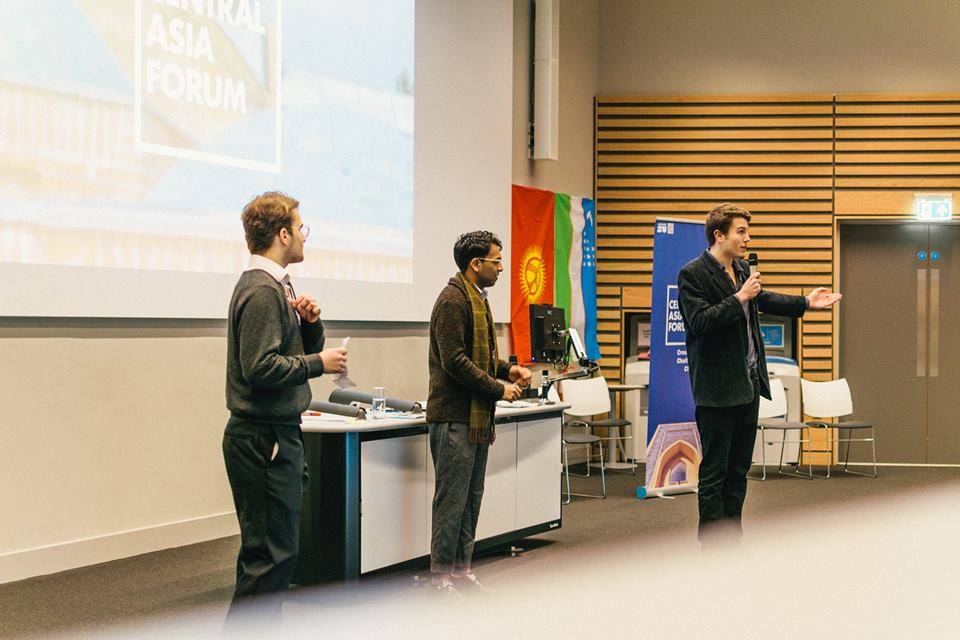 To this end, the CAF invited academics from leading British research universities, as well as the keynote speaker: His Excellency Erlan Idrissov, Ambassador of Kazakhstan to the United Kingdom. Idrissov spoke at length about Kazakhstan's developmental prospects and policy, before opening up to questions from the audience. He emphasised in particular the Kazakh government's approach to nation-building, providing a nuanced perspective on the topic.
The Ambassador keenly pointed out his support for the conference, which was a sign of new generations becoming interested in lesser-known geographies. He also pointed out the danger of national stereotyping and thus encouraged the audience to develop informed opinions on the region.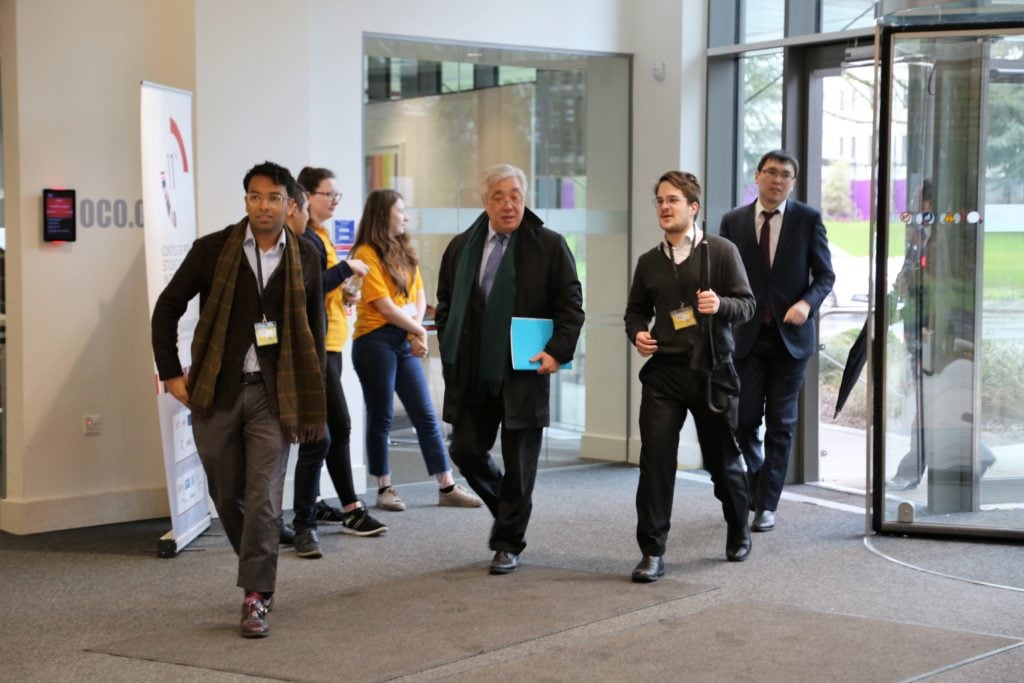 After an initial introduction by the event's organisers, the conference was opened by Chatham House research fellow Stanislav Pritchin, who spoke about the current political situation in the Central Asian region, with a particular focus on Kyrgyzstan's recent revolutions and democratisation. Following on from Pritchin was SOAS political scientist Alisher Ilkhamov, who spoke about Uzbekistan's system of neo-patrimonialism, within the country's post-soviet context.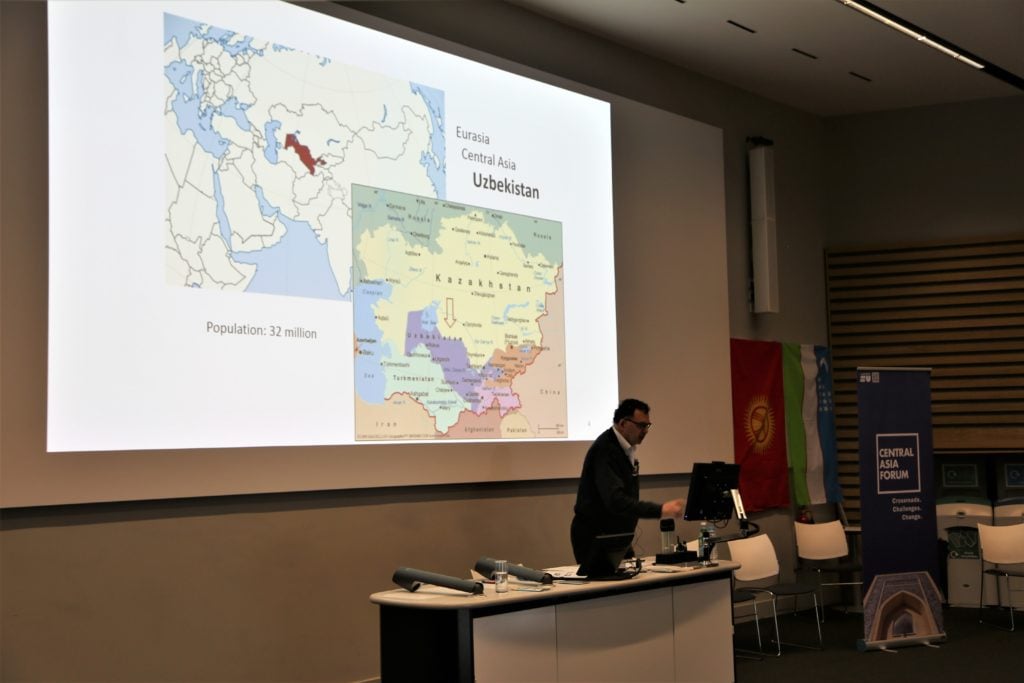 The conference resumed after a short refreshments break, with Saipira Furstenberg, a Warwick alumnus and then researcher at the University of Exeter, presenting her original research about the Central Asian Political Exile Database project. One of two art researchers at the event, Diana T. Kudaibergenova, was next to present. Her interactive talk focused on contemporary Kazakh artists who have explored questions of modernity and post-soviet Kazakh identity. The Lund post-doctoral fellow was able to expertly show the audience the effect that these questions have had on their artworks. The final talk of the pre-lunch session was the keynote speech, by His Excellency, the Kazakh Ambassador to the United Kingdom. His speech was eagerly listened to and followed by an extended question-and-answer session, in which interested listeners queried the Ambassador on current Kazakh policy and society. The session stopped thereafter, signalling the start of an extended lunch break.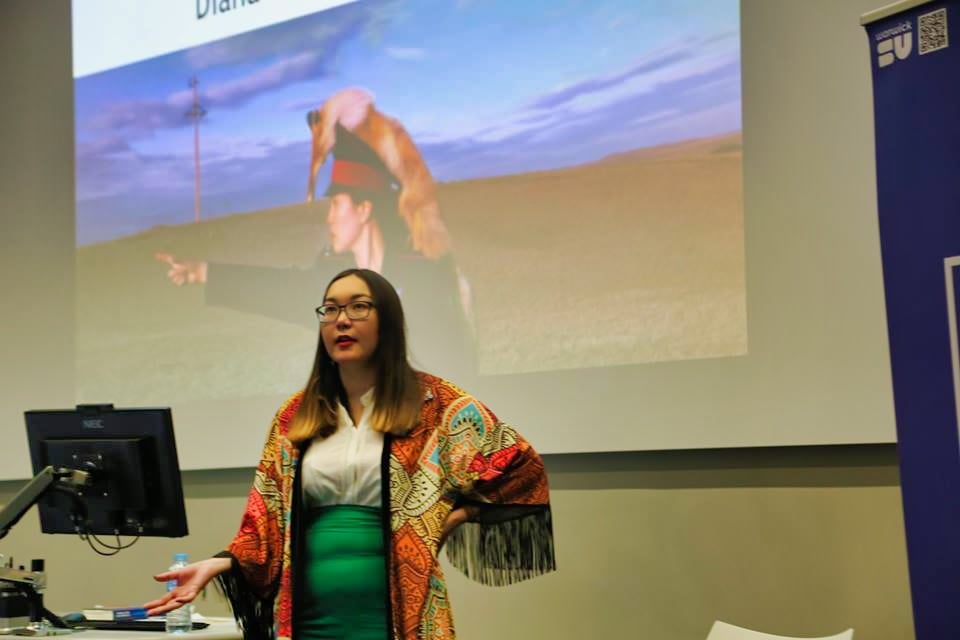 The afternoon session began with breakout seminars, where audience members were given the choice between three disparate but equally compelling presentations. These were given by Stanislav Pritchin, who spoke about Russian and Chinese relations in Central Asia, Aliya Abykayeva-Tiesenhausen who spoke about Kazakhstani artists working abroad, and Alexander Morrison, an academic from Oxford University, who spoke about his time teaching at Nazarbayev University in Kazakhstan's capital Astana, as well as contemporary challenges facing the Kazakh education system. These sessions enabled a closer interaction between the presenter and listeners, with audience members asking questions about the talk and contributing to the ensuing discussion.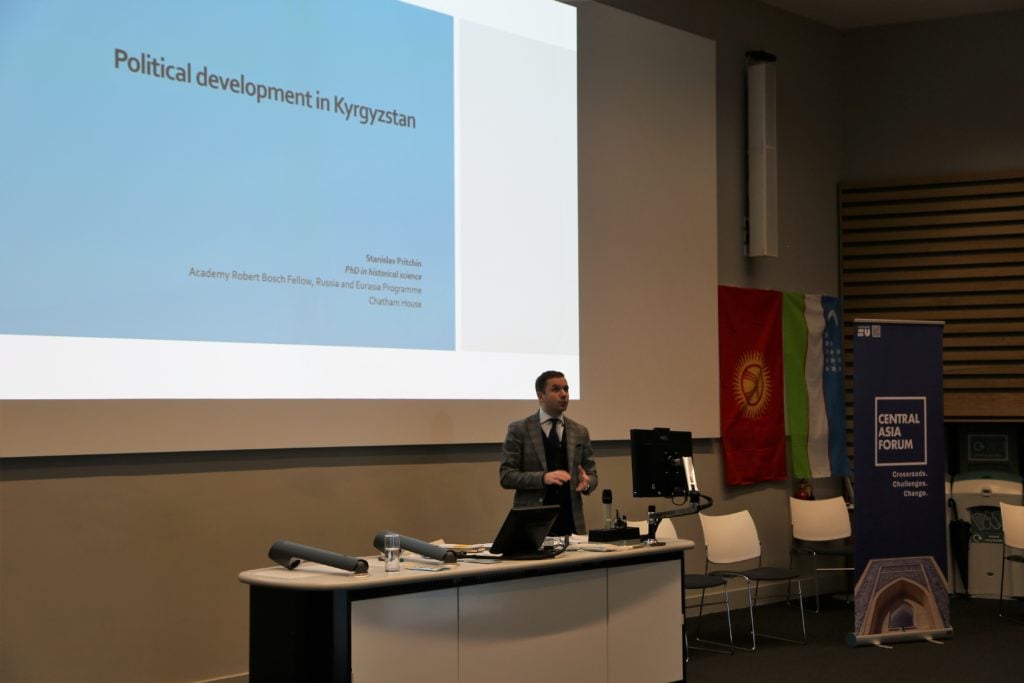 The conference's attendees reassembled in the Forum's main hall after the breakout sessions for the final talks of the day. Paulo Sorbello, of Glasgow University, spoke about transformations in the region's energy sector, with a focus on Kazakh, Uzbek and Turkmen oil. Before the speakers and audience members were invited to mingle with complementary glasses of wine and snacks, Mark Jahnke gave an enthralling presentation about his experiences working as a US peace-corps volunteer in rural Kyrgyzstan. Jahnke spent two years working to improve the area's HIV education and eloquently spoke about the country's current approach to the topic, as well as his suggestions for future improvement.
The inaugural Central Asia Forum drew to a close with a final speech of thanks by the conference organisers and the ensuing wine reception. The genuine interest and interaction between speakers and audience members was integral to the conference's positive atmosphere and laid a strong foundation for future events.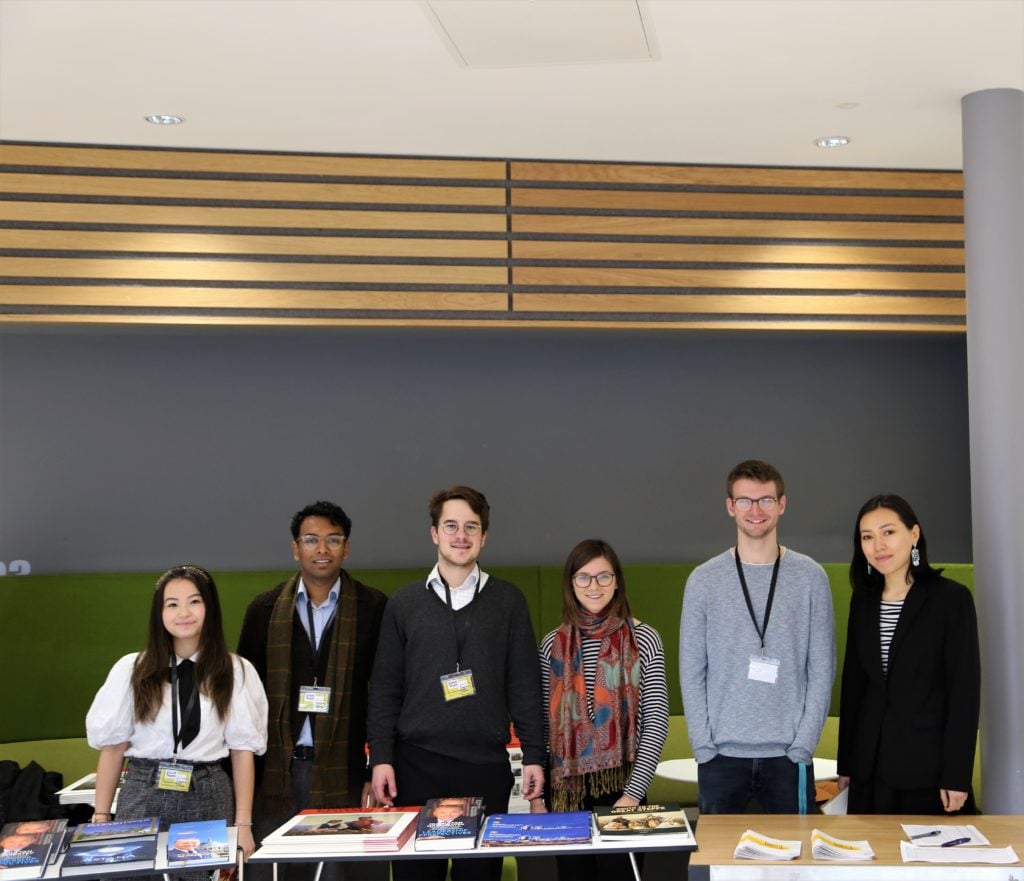 Coverage Elsewhere
'Ambassador Idrissov attends Forum on Central Asia at University of Warwick', KazInform, 15 February 2018
'First student-led Central Asia Forum in the UK held at Warwick', The Boar, 15 February 2018
Speakers
HE Erlan Idrissov
Twice Kazakhstan ambassador to the UK, Mr Idrissov's other political achievements include serving as foreign secretary to Kazakhstan and acting as the ambassador to the United States. He has been considered integral to Kazakhstan's changing relationship with the rest of the world during the twenty-first century, and is a key political power broker in contemporary Central Asia.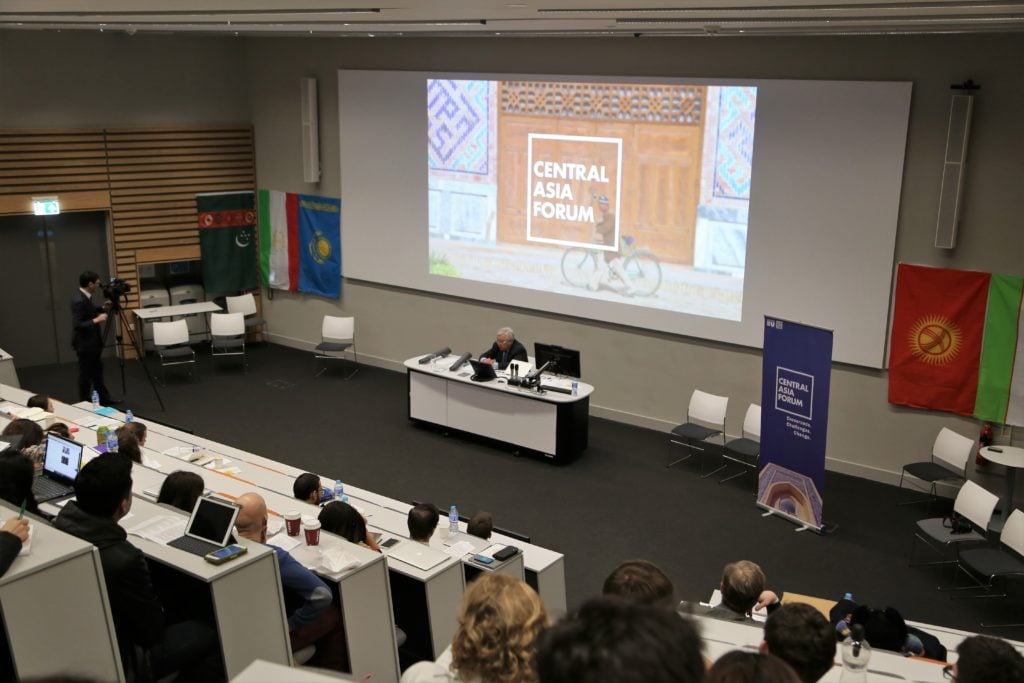 Regional analyst for Central Asia and the Caucuses at world-renown think -tank Chatham House. Before Chatham House, Dr Pritchin served as a research fellow at the Centre for Caucasian and Central Asian Studies at the Russian Academy of Science, as an executive partner of the Expert Centre for Eurasian Development, and has lectured at several Central Asian Universities. He is a world-leading expert on the role of Russian foreign policy in the Caucuses.
An expert on the history of Central Asian artwork, her pioneering new book; 'Central Asia in Art: from Soviet Orientalism to the New Republics', details the role of art in Soviet Russia's imperial project in Central Asia, namely through the representation of Central Asia as the co-constitutive 'other' to Russian identity, one that Soviet governance could generously improve. Elsewhere, Dr Abykayeva-Tiesenhausen has worked as an icon specialist at Christie's London, and has promoted Central Asian cultural awareness through exhibitions and conferences.
Dr Saipira Furstenberg, now a lecturer in politics at Oxford Brookes University and previously a postdoctoral research fellow at the University of Exeter, specialises in the interplay between global and domestic politics under authoritarianism. She is currently working on the Central Asian Political Exiles database (CAPE), which tracks the legal and physical welfare of Central Asians forced from their home countries due to political repression.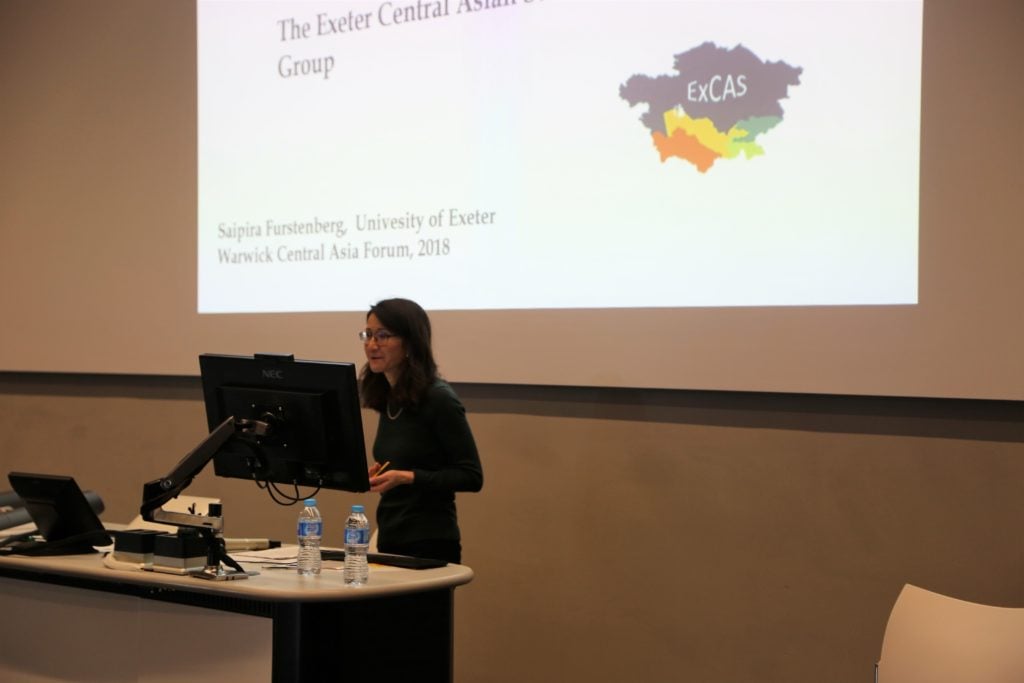 Paolo Sorbello
A journalist ad PhD candidate at the University of Glasgow. Mr Sorbello is a specialist in Central Asian energy policy and state-business relations in Kazakhstan, and has written broadly on issues of governance and commerce throughout Central Asia. He writes for The Diplomat, Open Democracy, The Conway Bulletin and several other publications. His articles have often focused on the illicit manoeuvres of Central Asian oligarchies.
Dr Diana T. Kudaibergenova is a post-doctoral fellow at Lund University in Sweden. Her focus predominantly concerns power, norms and social meanings of law. Through these lenses she has studied the formation of nation states and their concomitant nationalist discourses in Central Asia, specifically Kazakhstan. She has written a number of journal articles that typically revolve around themes of Central Asian art, post-soviet nation-building and critical geography. Her most recent book is 'Re-writing the Nation: Elites, Networks and Narratives in Modern Kazakh Literature'.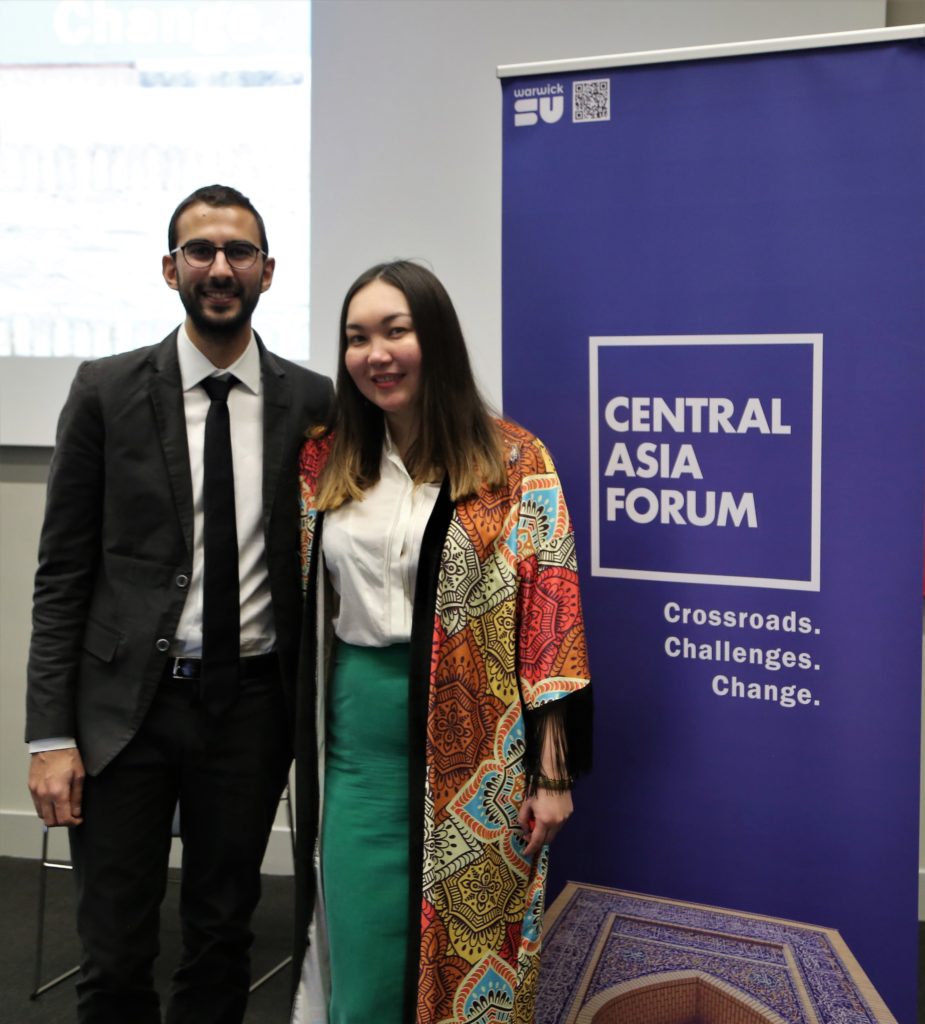 A research associate at SOAS, Dr Ilkhamov has previously held the position of Executive Director at the Open Society Foundation in Uzbekistan, before the office was shut down by the Uzbek government in 2004. He is currently a programme officer for the foundation's Eurasian programme, and a writer for The Guardian. His research focus typically centres around nation state building in Central Asia, and will be talking about neo-patrimonialism in Uzbekistan.
Dr Morrison is a fellow and tutor at New College, Oxford. His work has covered the role of Russian colonial rule in comparison to its British counterpart. He has previously held a prize fellowship at the prestigious (and mysterious) All Souls College in Oxford. He has held previous lectureships in Central Asia, and will be reflecting on his time working in the Kazakhstan education system. He is also the author of Russian Rule in Samarkand 1868-1910. A Comparison with British India.
Presently a Fulbright scholar at SOAS, Mr Jahnke has studied near Eastern languages at Harvard University, has worked on HIV prevention in rural Kyrgyzstan with the United States Peace Corps, and has undertaken various projects in Iran, Tajikistan, China, Senegal and Qatar. He also ran an award-winning blog on life as an ex-pat in Central Asia, called Monday Bazaar.