Although an extern­al observ­er still tends to label the five major coun­tries of Cent­ral Asi­a's vast region (Kaza­kh­stan, Kyrgyz­stan, Tajikistan, Afgh­anistan, Turk­menistan, and Uzbek­istan) as 'Post-Soviet', it might just be the wrong prism to use.
The shift away from the 'Post-Soviet' and towards the long-hoped-for mod­ern­iz­a­tion, although not a rap­id or uncon­tro­ver­sial one, is seen as a pos­it­ive devel­op­ment by the coun­tries' young­er gen­er­a­tion.
'No one can deny the import­ance of Soviet eco­nom­ic devel­op­ments and our shared cul­ture,' – says a Kaza­kh stu­dent, who gradu­ated this sum­mer and is cur­rently an assist­ant at a loc­al account­ing com­pany, – 'and with my grand­par­ents still nos­tal­gic about the Soviet times, all of the young­er people are genu­inely look­ing for­ward.'
Cul­tur­al and polit­ic­al battles between the Stans' Soviet legacies, and the grow­ing emphas­is on nation­al iden­tit­ies, have largely been won by the lat­ter.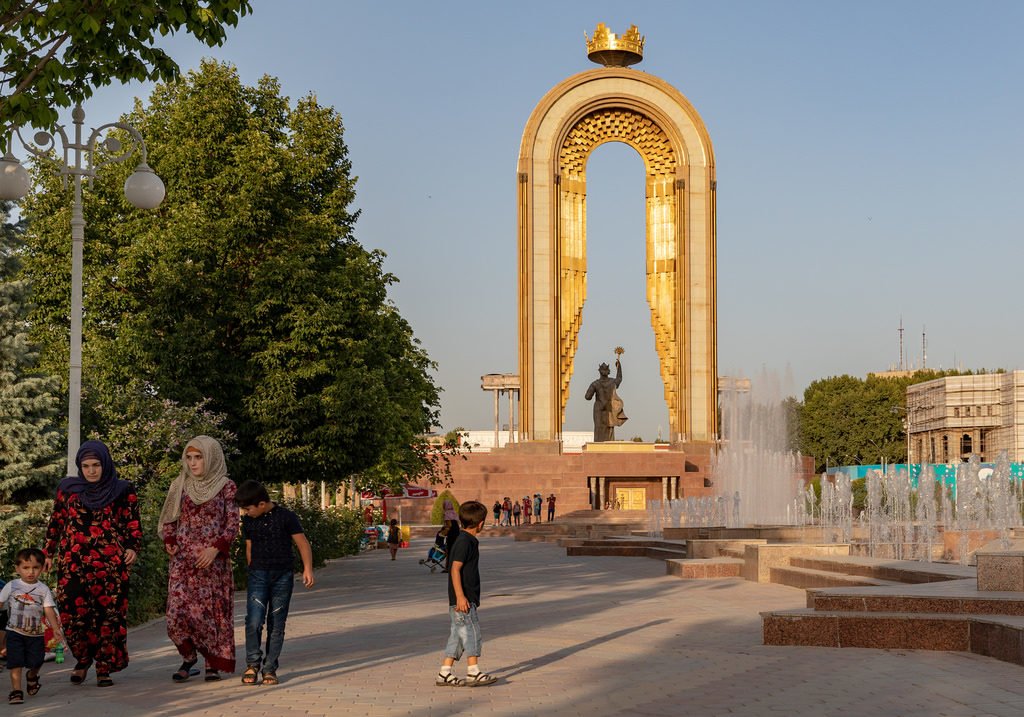 This has been seen in the demo­graph­ic changes. As the Kaza­kh census shows, 'the num­ber of Rus­si­ans is on the decline' (Dr. Mer­lene Laruelle, 2018)[: the per­cent­age of Rus­si­ans in the total pop­u­la­tion has fallen from '37% in 1989' to '20% in 209'. The major­ity of Kaza­kh cit­izens – the over­whelm­ing '95%' – now iden­ti­fies with their Pre-Soviet Muslim beliefs, mov­ing away from Rus­si­ans' Chris­tian­ity or Soviet athe­ism.
In Tajikistan's cap­it­al – Dush­anbe -, city plan­ners tear down the build­ings that once mani­fes­ted Soviet pres­ence in this trophy city.
In Uzbek­istan, 25 years of Karimov's dic­tat­or­ship was char­ac­ter­ized by attempts to present all Rus­si­an and Soviet in the most neg­at­ive light, mov­ing towards his own per­son­al cult and nation­al­ism. The new Mirziyoyev's reforms aim to reshape the infra­struc­ture and eco­nomy, try to pol­ish Tashkent's repu­ta­tion and make the coun­try more com­pet­it­ive for invest­ment. The gen­er­al polit­ic­al and eco­nom­ic trends show re-focus­ing on the future of the coun­try and build­ing on its Pre-Soviet cul­ture, not the Soviet one.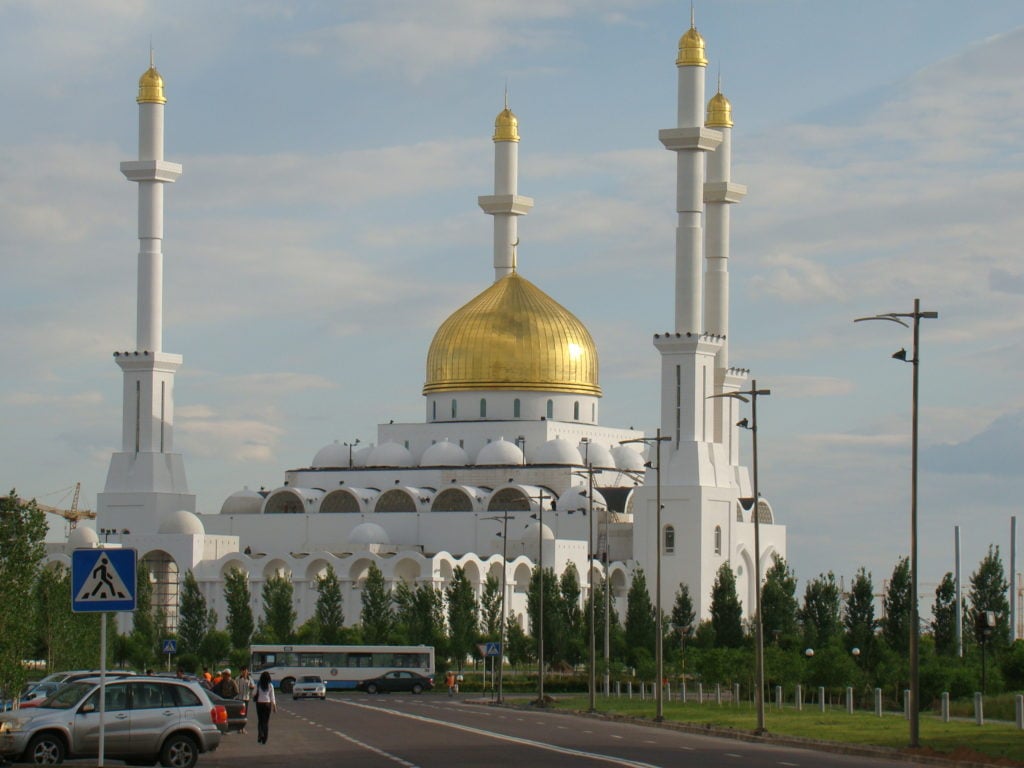 While shar­ing the com­mon Soviet cul­ture, the five Stans are very dif­fer­ent. Tajikistan and Uzbekistan's land has seen one of the old­est civil­iz­a­tions, but Kaza­kh and Kyrgyz cul­tures are that of nomads. Thus said, the eva­sion of the Soviet her­it­age can, to a cer­tain extent, allow the coun­tries' his­tor­ic­al iden­tit­ies to prosper and enrich the glob­al under­stand­ing of their diverse cul­tur­al val­ues. How the Cent­ral Asi­an coun­tries' dif­fer­ences are becom­ing more and more acknow­ledged is also emphas­ized in this art­icle (on the EU's strategy? The one That Gera wrote?).
How­ever, it is not uncon­tro­ver­sial to sug­gest that all of these devel­op­ments are pos­it­ive: infra­struc­ture pro­jects in Tajikistan, for instance, lack prop­er city plan­ning and con­sid­er­a­tion for the import­ant Soviet era's influ­ence on the region. One might ques­tion wheth­er it's right to com­pletely wipe out such a huge and influ­en­tial part of the region's his­tory as the Soviet era, which did determ­ine people's lives and cul­tur­al aware­ness.
Moreover, 'Post-Soviet-ness' is still present in a few places: Rus­si­an is the most spoken lan­guage in both Almaty and Bishkek, while Stans still look up at Rus­sia for eco­nom­ic sup­port (Kyrgyz­stan, in par­tic­u­lar). Stans have a very long way to go.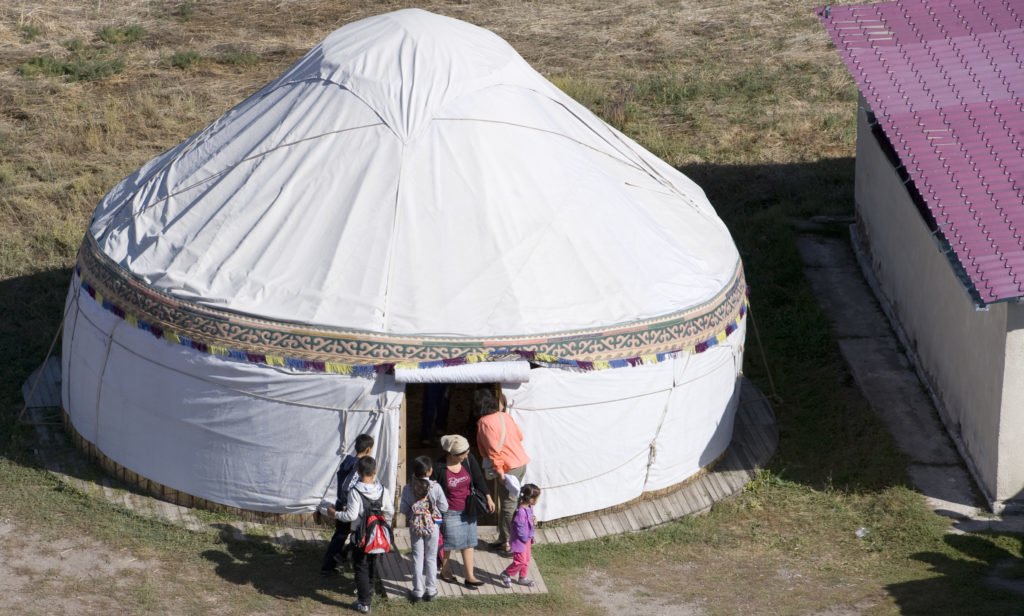 It is import­ant that coun­tries change to allow pro­gress, and cul­ture itself iss nev­er a stat­ic concept – it is always in flux. With the Stans' aspir­a­tions often held down by the fact that their inde­pend­ence has been so short and tur­bu­lent, this vast land of moun­tains, grass­lands, and desert lying on Eurasia's cross­roads, should attract more for­eign interest as import­ant play­ers with great poten­tial.
More import­antly, one might argue that Stans should no longer be defined by their 'Post-Soviet-ness', but by their dis­tinct iden­tit­ies.