Nomadic cul­ture leaves a deep and colour­ful imprint on Eurasian his­to­ry. Nomadic empires first arose as shad­ow empires in response to the cen­tral­i­sa­tion of Chi­na accord­ing to one of the main aca­d­e­m­ic debates.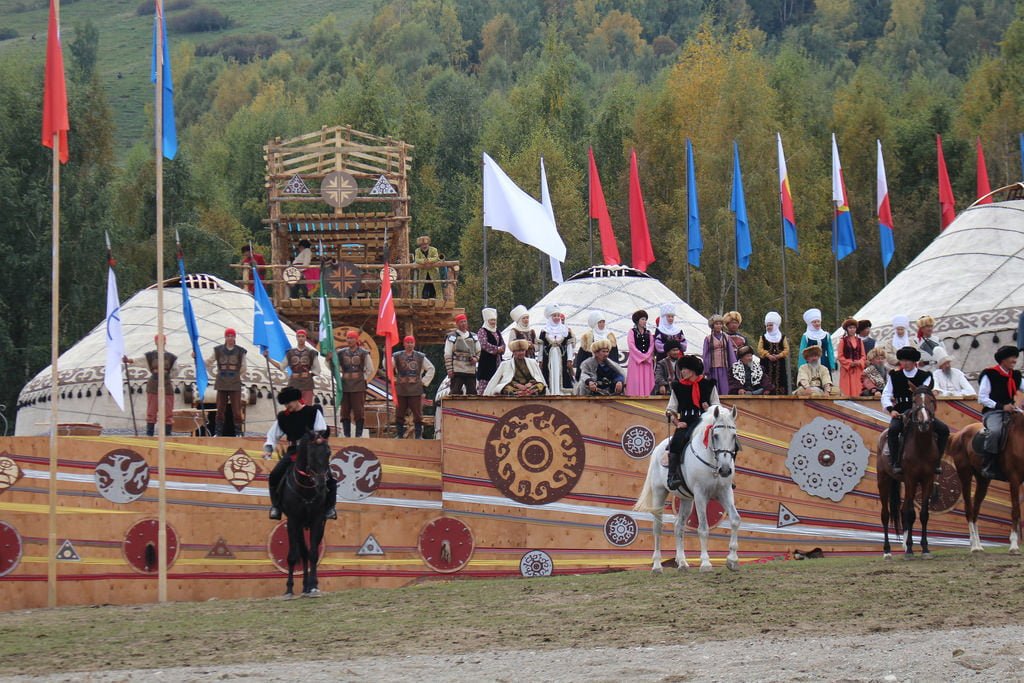 On the east­ern side of the steppe, neces­si­ty forced the nomads into cre­at­ing a cen­tral­ly-admin­is­tered Mon­go­lia to con­duct poten­tial­ly vio­lent busi­ness with Chi­na in order to main­tain their exis­tence. They did not have the capac­i­ty to fight Chi­na head-on as their exis­tence was built around their mobil­i­ty in small num­bers — entire­ly dis­tinct from the seden­tary cities of the Chi­nese empire. Nomadic groups aimed to pre­serve their mobile lifestyles, yet not in con­quered lands. They adopt­ed an impe­r­i­al-style admin­is­tra­tion sys­tem where they ruled indi­rect­ly through boyars or Russ­ian noble­men col­lect­ing tax­es for them.
Some argue that the arrival of the Mon­gol Empire con­tributed to the emer­gence and con­struc­tion of the Euro­pean nation state. In con­trast, to the west of the steppe, nomads made a liv­ing not by vio­lent nego­ti­a­tions but by dom­i­nat­ing the trad­ing net­work. These groups cre­at­ed the polit­i­cal frame­work for the Silk Route through poli­cies pro­vid­ing secu­ri­ty to the car­a­vans cross­ing Eura­sia, ensur­ing the smooth work­ing of the trade net­work that poten­tial­ly con­tributed to Euro­pean uni­ty.
The World Nomad Games thrives to revive, pre­serve and devel­op this unique his­to­ry and eth­no­cul­tur­al par­tic­u­lar­i­ties of the nomadic civil­i­sa­tion in order to fos­ter more tol­er­ant and open rela­tion­ships between peo­ple in the age of glob­al­i­sa­tion and amidst the polit­i­cal and eco­nom­ic region­al trans­for­ma­tions.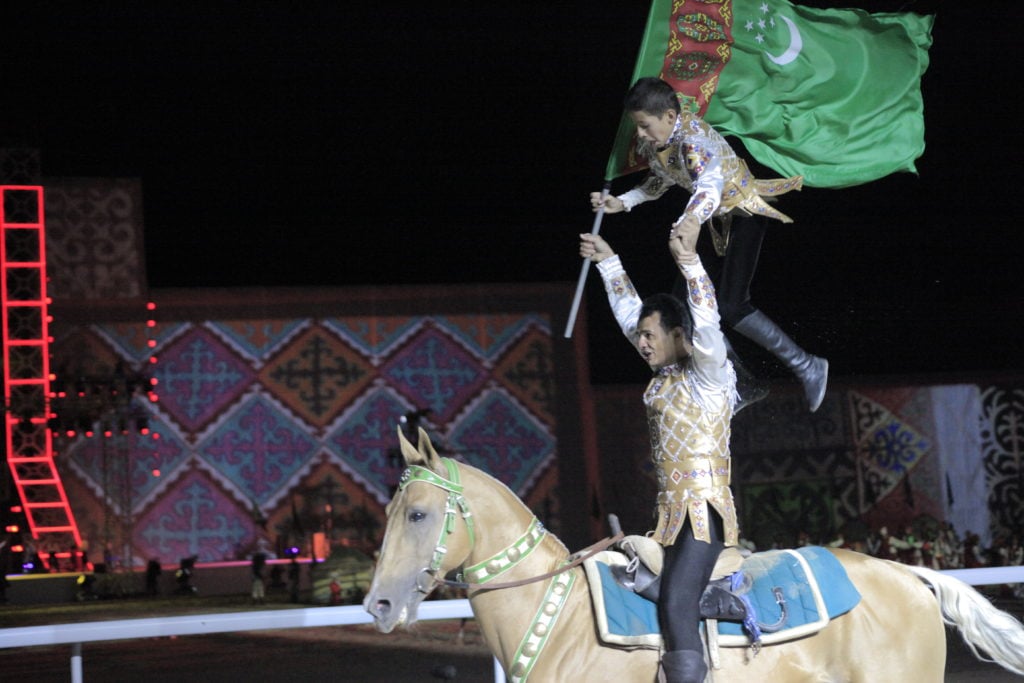 Every two years, begin­ning from 2014, the Games take place in the lake­side town of Cholpon-Ata, in the Issyk-Kul province of Kyr­gyzs­tan, although the host­ing loca­tion is set to change for future games. This year, ath­letes from 74 coun­tries par­tic­i­pat­ed in 37 tra­di­tion­al nomad games, involv­ing horse games, wrestling, mar­tial arts, archery, hunt­ing and intel­lec­tu­al games. The zeinth of strength and show­man­ship is found in horse game of Kok Boru (some­times known as Buzkashi). The game is described as a fusion between rug­by and polo, with two teams com­pet­ing to throw a head­less car­cass of a goat into a goal at each end of the field. Tra­di­tion­al­ly the win­ner would take the car­cass home and cook it up in a feast.
Er Ernish, anoth­er Kyr­gyz sport, sees two ath­letes wres­tle on horse­back seek­ing to dis­mount their oppo­nent. Wrestling is the most rep­re­sent­ed sport at the Games with fif­teen dif­fer­ent types on offer from the par­tic­i­pat­ing coun­tries, includ­ing Alyh, or belt wrestling, where the par­tic­i­pants throw the oppo­nent on the ground by grab­bing their belt around their waist.
Par­tic­i­pants do not only com­pete in eth­nosports but also in every­day activ­i­ties of nomads, such as yurt build­ing, hunt­ing with a gold­en eagle (Burkut Saluu), fal­con­ry (Dal­ba Oyno­tuu), dog rac­ing, and hunt­ing (Taigan Jarysh).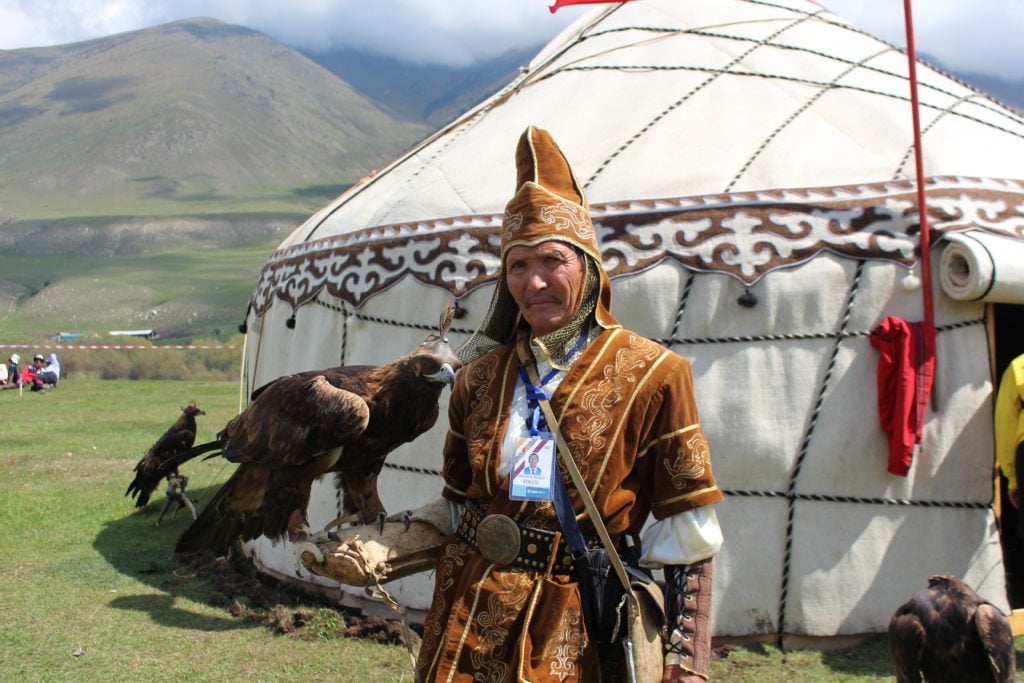 While Cholpon-Ata hosts the sports games, the cul­tur­al base is the town of Kyrchyn Jailoo in the moun­tains, dis­play­ing per­for­mances of Kyr­gyz cus­toms, enter­tain­ment and games and those of the par­tic­i­pat­ing coun­tries. These eth­no­cul­tur­al shows intro­duce the dances, fash­ion, bazaars, and music of the nomads — embrac­ing their orig­i­nal­i­ty and diver­si­ty. In the exten­sive yurt camp set up both by the offi­cial organ­is­ers and local Kyr­gyz fam­i­lies as accom­mo­da­tion, guests can expe­ri­ence Cen­tral Asian hos­pi­tal­i­ty, tra­di­tion­al cui­sine, horse taxis, and hot air bal­loon rides in the moun­tains.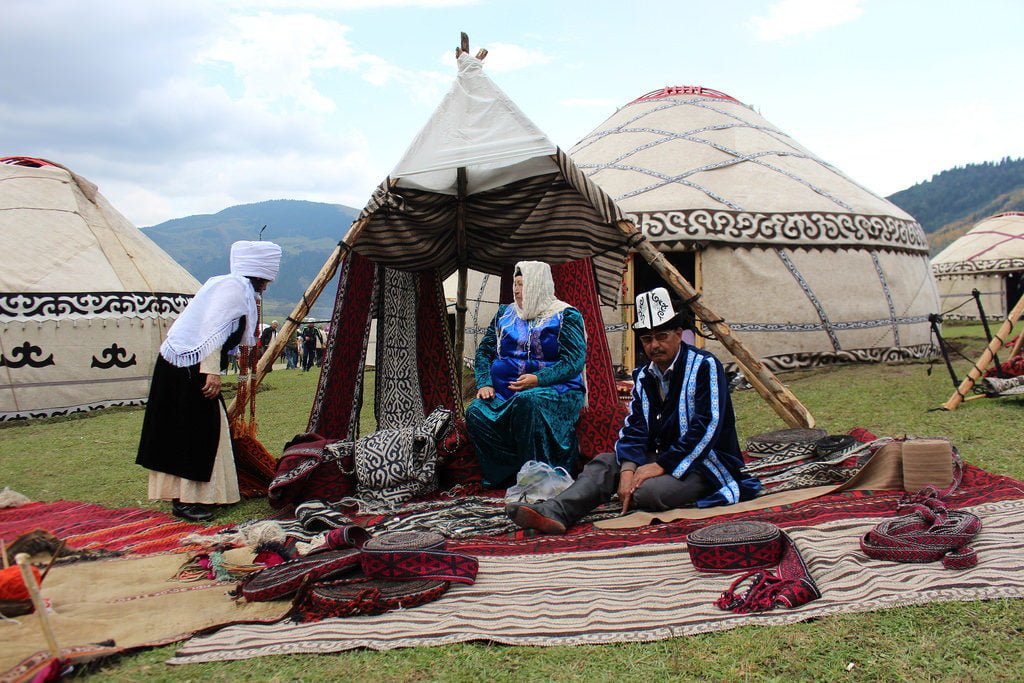 Unsur­pris­ing­ly, the 2018 World Nomad Games were won by Kyr­gyzs­tan, with Kaza­khstan in sec­ond, and Rus­sia on the third place. At the clos­ing cer­e­mo­ny, Kyr­gyzs­tan cer­e­mo­ni­al­ly hand­ed a ves­sel of glacial water ‑the totem of the Games sym­bol­is­ing simul­ta­ne­ous­ly both life and the dif­fi­cul­ty of find­ing fresh water — and the book of great win­ners to Turkey, who will host the next Games in 2020.
The World Nomad Games were broad­cast­ed all over the world in over 60 coun­tries, the sports, tra­di­tions, cul­tures and lives of nomads reached hun­dreds of mil­lions of peo­ple. With such an exten­sive cel­e­bra­tion of the nomadic cul­ture and his­to­ry the com­men­ta­tor of the sec­ond Games was right: 'If Genghis Khan were alive, he would be here'.