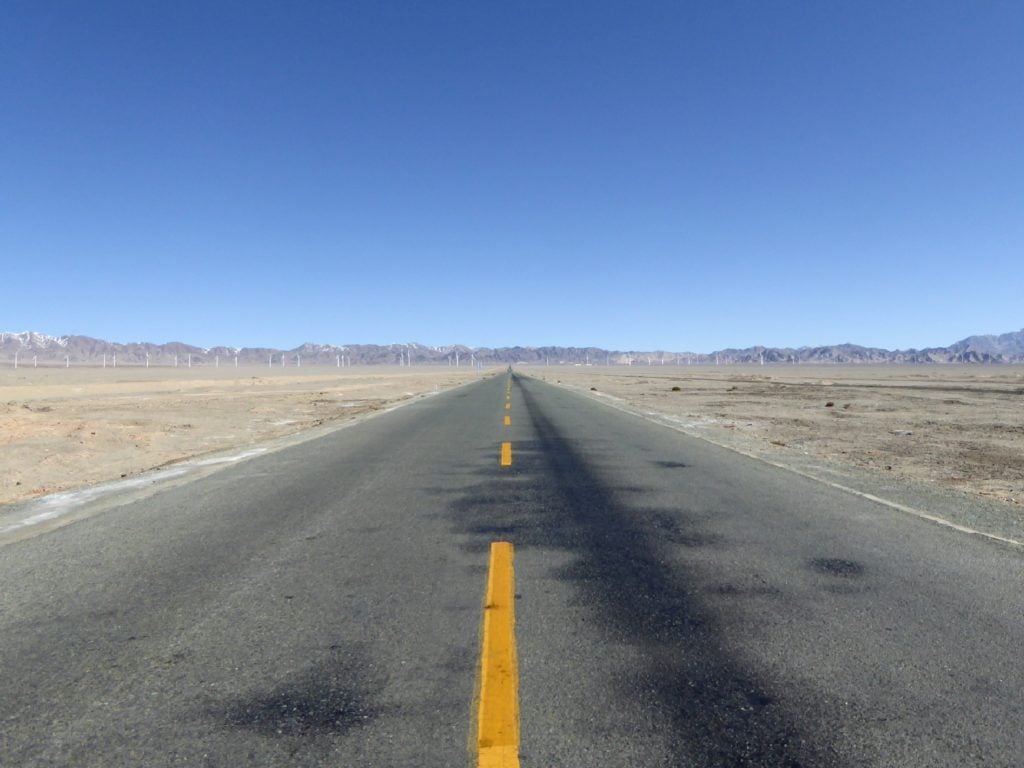 With remark­ably sparse inter­na­tion­al fan­fare and a great deal of nom­in­al con­fu­sion, Chin­a's première, Xi Jing­ping launched the largest devel­op­ment push since the Mar­shall plan onto the world. The Belt and Road Ini­ti­at­ive (BRI), an increas­ingly catchy term, will pro­foundly impact Cent­ral Asia. The Silk Road Eco­nom­ic Belt (SREB) forms the BRI's key com­pon­ent, it is a devel­op­ment strategy that focuses on infra­struc­ture invest­ment; espe­cially con­struc­tion mater­i­als, rail­way and high­way con­struc­tion, auto­mobile pro­duc­tion, real estate cre­ation, and power grid gen­er­a­tion.
At an estim­ated $900 bil­lion, the SREB pro­ject is set to be the largest invest­ment pro­gram in human his­tory. The invest­ment bil­lions will be chan­nelled into pro­jects through­out Cent­ral Asia, with the offi­cial aim being to help them to move away from an export-ori­ented eco­nom­ic mod­el, par­tic­u­larly in terms of nat­ur­al resources, along with bet­ter con­nect­ing China to grow­ing (i.e. West­ern Africa), as well as estab­lished (namely European) mar­kets. Cur­rent dis­cus­sions regard­ing the pro­ject typ­ic­ally focus on what the ini­ti­at­ive implies in the con­text of a rising China. Many over­look the fact that the oth­er par­ti­cipants in the ini­ti­at­ive are equally import­ant.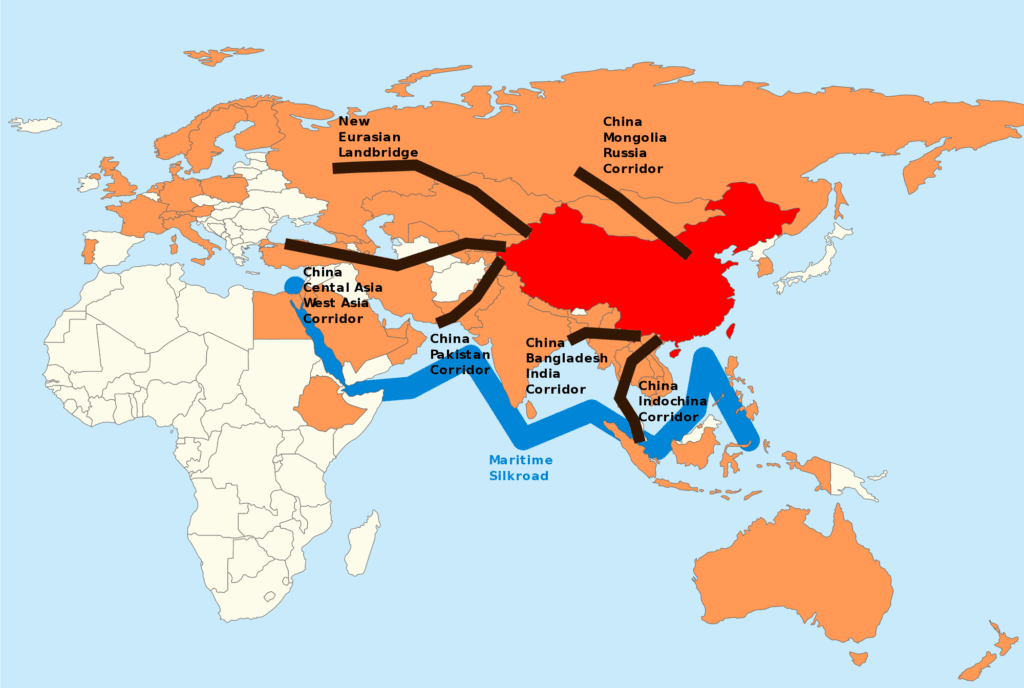 Geo­graph­ic­ally, the Cent­ral Asi­an states con­nect Tibet and the Xinji­ang province to the Caspi­an Sea, they also serve as a halfway point between Europe and Africa. In the past, they formed the meet­ing point of the East and the West; in today's world, the quant­it­ies of undis­covered resources sur­round­ing the region are at the core of com­pet­ing world powers' mater­i­al­ist­ic interests, espe­cially in the con­text of cli­mate change. Indeed, the first stage of the pro­ject indic­ates that bil­lions will be devoted to estab­lish­ing rail and road links to Cent­ral Asia and across it to Iran, Rus­sia, the Cau­cas­us, Tur­key, and Europe. The goal is to min­im­ise phys­ic­al, tech­nic­al and polit­ic­al bar­ri­ers to trade, with a long-term vis­ion of a free trade agree­ment in the region.
Wheth­er this will empower Cent­ral Asi­an states in their new­found inde­pend­ence, or con­sol­id­ate them as either vas­sal states of China (or, if Chin­a's designs fail, and Putin's Euras­i­an Cus­toms Uni­on takes root, Rus­sia) remains to be seen.
Cer­tainly, the mul­ti­lat­er­al ties built through the Ini­ti­at­ives will be very use­ful in expand­ing the China's glob­al soft power capa­city. There have been debates on how the SREB sym­bol­ises a con­test between Rus­sia, China and poten­tially India in terms of 'lat­ent' con­trol over Cent­ral Asia. How­ever, com­ing from an altern­at­ive per­spect­ive, hav­ing the agen­tial power to choose who to sup­port enables dif­fer­ent states to become more act­ive in the region. It has been said that the Cent­ral Asi­an states now dare to openly cri­ti­cise Rus­sia, such as how the Pres­id­ent of Kyrgyz­stan openly addressed how Kyrgyz migrants have been under attack in Rus­sia because of xeno­pho­bia in one of his speeches. Wheth­er this will empower Cent­ral Asi­an states in their new­found inde­pend­ence, or con­sol­id­ate them as either vas­sal states of China (or, if China's designs fail, and Putin's Euras­i­an Cus­toms Uni­on takes root, Rus­sia) remains to be seen.
Nev­er­the­less, bey­ond the focus on cap­it­al pro­vi­sion, the plan inher­ently car­ries an ideo­lo­gic­al mean­ing. Ulti­mately, the whole devel­op­ment strategy is deeply rel­ev­ant to the so-called 'China mod­el', with an emphas­is on state-led approach. It also rein­forces the Chinese invest­ment mod­el that prides itself on not force­fully impos­ing any con­di­tion­al­ity on the receiv­ing parties, as has been demon­strated in a num­ber of Afric­an cases. In such cir­cum­stances, it is vital to not for­get about the lived exper­i­ences of such pro­jects. For instance, In the case of Ken­kiyak, where the Kaza­kh­stan – China oil pipeline passes through, the town kinder­garten has become a hostel for Chinese work­ers. Moreover, the qual­ity of their liv­ing envir­on­ment has also deteri­or­ated sub­ject to pol­lut­ants pro­duced by the pro­ject. And as for the allure of prom­ise jobs, the best roles are gran­ted to Chinese work­ers rather than loc­als.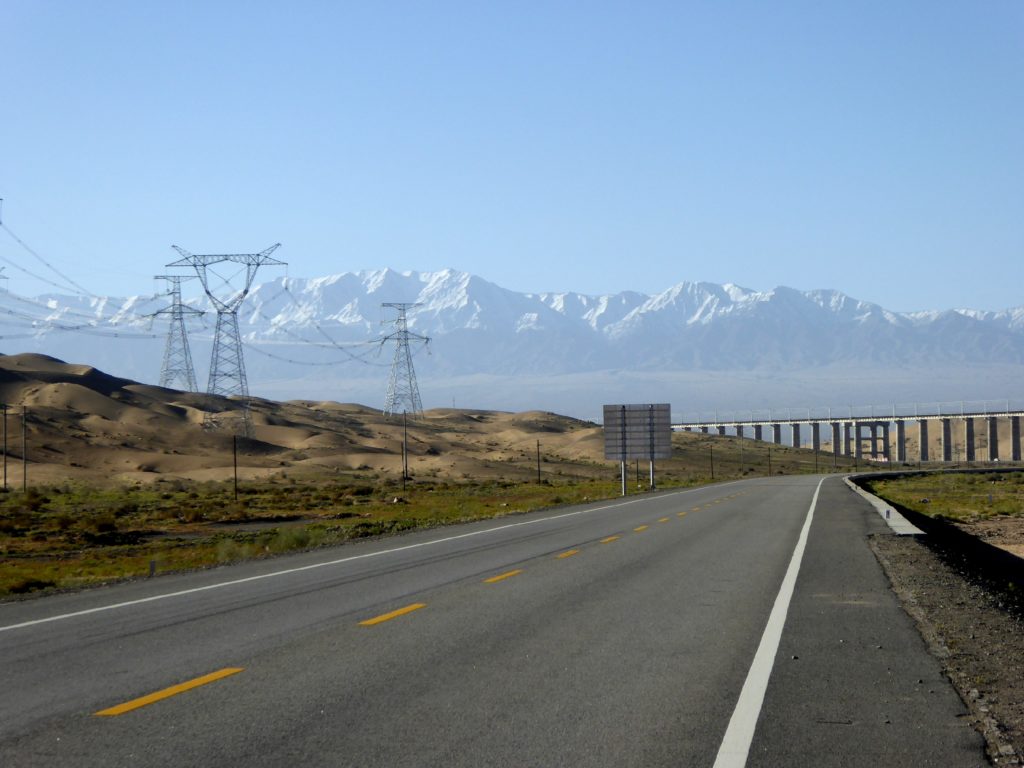 It is widely acknow­ledged that West­ern media has paid lim­ited atten­tion to the Cent­ral Asia region. And as this devel­op­ment ini­ti­at­ive catches the world's atten­tion, the region gradu­ally devel­ops its own voice as well. Some may say that such views exag­ger­ate the sig­ni­fic­ance of Cent­ral Asia, because the region per se does not cast much impact oth­er parts of the world; Their names are barely seen. How­ever, it is not the case that there is noth­ing to study or to under­stand; rather, through­out human his­tory, there has been a tend­ency to over­look what we deem as inap­plic­able in or irrel­ev­ant to our con­texts, often to be proved spec­tac­u­larly wrong. Situ­ated at the cross­road of the world, the area is embed­ded with a diverse array of his­tor­ic­al stor­ies and bur­ied know­ledge. In light of the SREB, it may be high time for us to a redis­cov­er Cent­ral Asia.