"

It's all about improvising. Who has the sharpest verses with the most musicality and rhythm and wisdom and wit?"

That's Alagushev Balai, a Kyrgyz inter­viewed thir­teen years ago by the author Peter Finn. He's describ­ing aity­sh, Cent­ral Asia's adversari­al, ad-libbed per­form­ance tra­di­tion that's half music and half sick flow.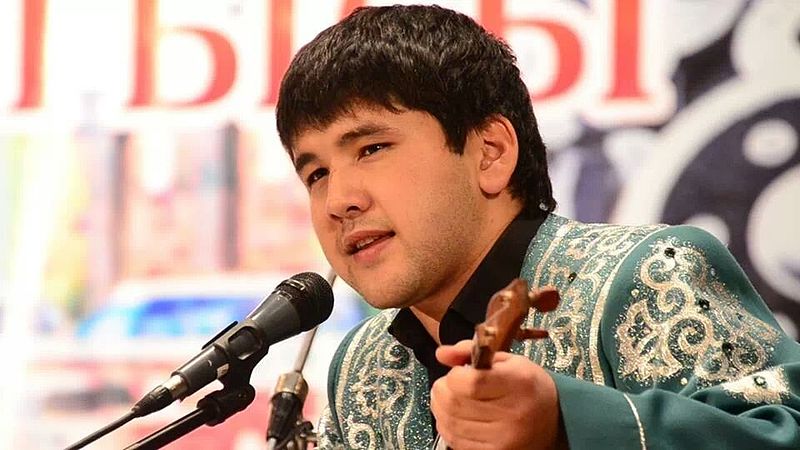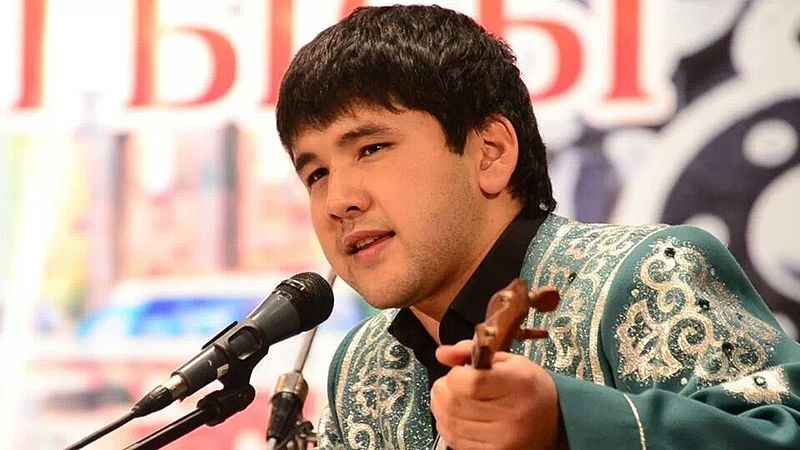 Aity­sh is a con­test between two par­ti­cipants, or akyns. They sit across the room from each oth­er, impro­vising rhythmic, rhym­ing rebut­tals on sub­jects sug­ges­ted by the audi­ence. Though good-natured and often comed­ic, aity­sh has teeth. When one akyn needs to diss anoth­er, noth­ing is off lim­its: there's a long-stand­ing cus­tom that allows akyns all forms of slander. They make back­han­ded polit­ic­al state­ments, cri­ti­cise each other's style, flirt, and flat-out insult one anoth­er.
"Dur­ing an aity­sh, akyns sing their songs in turns," said Balai. "It is a music­al dia­logue, like a debate. When one akyn starts an argu­ment, the second one should con­tin­ue it start­ing a new rhyme or fol­low­ing the competitor's one."
The akyn's goal is to con­vince his audi­ence that's he is the bet­ter per­former. Just as in a rap battle, a crowd of onlook­ers is cru­cial in decid­ing the vic­tor.
The tra­di­tion is art­ful too, and often cut­tingly satir­ic­al. Polit­ics and mor­als have alwasy been cent­ral to aity­sh, and it's as philo­soph­ic­al as Dylan, as gritty as Nas, and — some­times — as ego­ma­ni­ac­al as Kanye.
No one seems to know exactly where aity­sh came from, but it's been a fix­ture for at least a thou­sand years. In the pre-Soviet days of major­ity illit­er­acy, akyns played a vital cul­tur­al role. They were the agents of social and his­tor­ic­al iden­tity, but also helped each gen­er­a­tion to expound its zeit­geist, cel­eb­rate its her­oes and hold its lead­ers to account.
Dur­ing the Soviet peri­od, unusu­ally, aity­sh wasn't entirely scrubbed from Kaza­kh and Kyrgyz cul­ture, but requisi­tioned as a way to adapt old legends to the new rulers.
"A lot of atten­tion was paid to akyn and the com­mun­ists used it as a pro­pa­ganda loud­speak­er," said Balai. "Akyns sang about Len­in and the revolu­tion and the achieve­ments of the party."
It was dan­ger­ous to be an akyn in Com­mun­ist Cent­ral Asia.
"Dur­ing the Soviet peri­od, akyns and their poetry were strictly con­trolled," the young per­former, Aaly Tutkuchev, told author, Elmira Köchümku­lova. "The KGB told them to write down the text of their poetry before they went out to sing in front of people."
So tightly did aity­sh come to be asso­ci­ated with com­mun­ism, that by the col­lapse of the Soviet Uni­on the akyn art was almost extinct. Accord­ing to Finn, Kyrgyz­stan had only four akyns left in 1991. An influx of West­ern music — some of it, let's hope, from Queens­bridge and Compton — gave aity­sh all the cachet of mor­ris dan­cing and oom­pah.
As the new nation states matured, how­ever, young people began to redis­cov­er the tra­di­tion. Across the board, by the early 2000s, Cent­ral Asia's cul­tur­al her­it­age gained a new import­ance. In 2003, UNESCO added the akyns to its list of intan­gible cul­tur­al her­it­age. In 2001, Kyrgyz pub­lic fig­ure, Sadyk Sher-Niyaz, estab­lished the Aity­sh Pub­lic Fund, a char­it­able organ­isa­tion that pub­li­cises the art and has trained over a hun­dred new akyns.
Now, Kyrgyz and Kaza­kh akyns par­ti­cip­ate in the demo­crat­ic polit­ic­al pro­cess — passing from vil­lage to vil­lage to deliv­er a com­ment­ary, soap­box-style.
"Akyns have always giv­en heart to the Kaza­kh people in times of hard­ship and misery," Kazak akyn, Did­ar Qam­iev told the research­er, Jangül Qojakh­met­ova. "Dur­ing the Great Pat­ri­ot­ic War, in 1943, an aity­sh in Almaty raised people's spir­its and hopes. Con­tem­por­ary aity­sh enlight­en people and enrich them spir­itu­ally."