This art­icle ori­gin­ally appeared in the Novem­ber 2017 edi­tion of Poli­tique Inter­na­tionale. Per­mis­sion to repub­lish has been kindly gran­ted by the author.
Dr Benita Ferrero-Waldner, former Minister of Foreign Affairs for Austria, outlines the growing interdependence of Kazakhstan and the European Union.
In 1991, as the USSR broke up, the repub­lics in Cent­ral Asia found them­selves in a new and chal­len­ging world. The region as a whole has advanced in leaps and bounds since then. Each year, the five nations of Kaza­kh­stan, Kyrgyz­stan, Tajikistan, Turk­menistan and Uzbek­istan are mak­ing great­er con­tri­bu­tions to glob­al dia­logue on issues of crit­ic­al import­ance to the coun­tries of Europe. For almost every major sphere of inter­na­tion­al policy — from energy secur­ity to the envir­on­ment, com­bat­ing people and drug traf­fick­ing, and counter-ter­ror­ism — there is an ever-grow­ing alli­ance with Europe, and the poten­tial for fur­ther col­lab­or­a­tion is enorm­ous.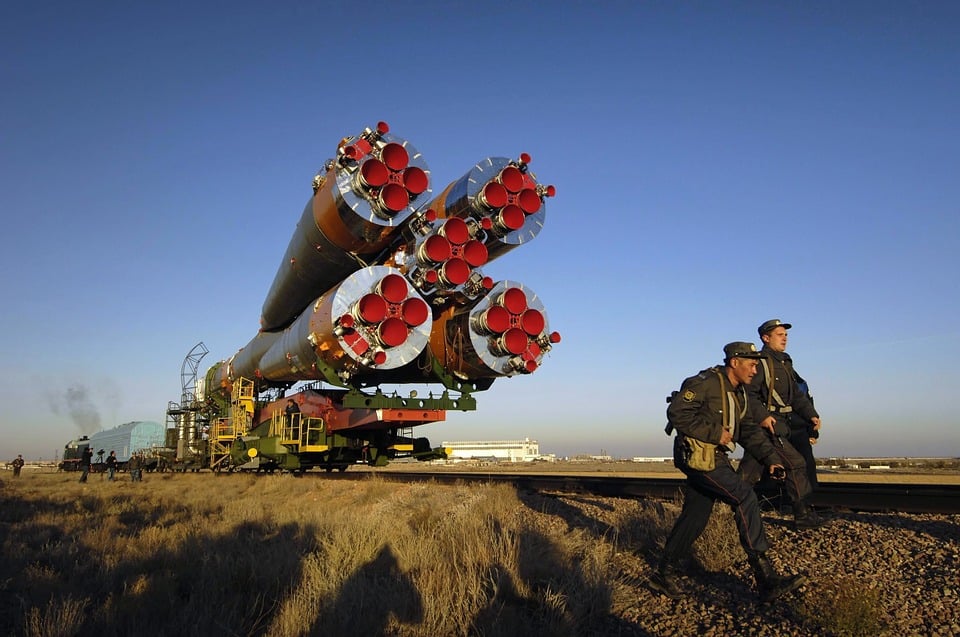 I have taken a great per­son­al interest in the region since my first vis­it in 1999 ahead of Austria's chair­man­ship of the OSCE, dur­ing which we focused on the region in par­tic­u­lar. I was struck then, as I still am today, by the industry and ambi­tion of the Cent­ral Asi­an states, and of Kaza­kh­stan in par­tic­u­lar. These qual­it­ies have seen the coun­try rise from a very chal­len­ging start to become the con­fid­ent play­er on the world stage that we see today.
From the early days of its Inde­pend­ence Kaza­kh­stan has adop­ted a mul­ti­di­men­sion­al for­eign policy, and recently set out a "2050 Strategy" which aims to make the coun­try one of the 30 most com­pet­it­ive nations in the world by the mid-point of the cen­tury.
Con­sidered as a whole, the European Uni­on is Kazakhstan's largest for­eign trade part­ner, account­ing for 50% in of its total extern­al trade, and the largest investor in Kaza­kh­stan, with a 60% share in its FDI. As for Kaza­kh­stan, it exports 60% of its oil to Europe, mak­ing it Europe's third largest pro­vider of hydro­car­bons among non-OPEC coun­tries. In 2015 Kaza­kh­stan and the European Uni­on signed an Enhanced Part­ner­ship and Cooper­a­tion Agree­ment — the strongest pos­sible frame­work of bilat­er­al cooper­a­tion between non-neigh­bour states, which assesses 29 poten­tial areas of cooper­a­tion.
The part­ner­ship is set to grow fur­ther, as wit­nessed by Kazakhstan's join­ing the Asia-Europe Meet­ing (ASEM) in 2014, the first Cent­ral Asi­an coun­try to do so. Kazakhstan's land­mark elec­tion as a non-per­man­ent Mem­ber of the United Nations Secur­ity Coun­cil in 2016 will have greatly strengthened the country's stand­ing in Europe; as will its acces­sion to the World Trade Organ­isa­tion in 2015, a devel­op­ment which was strongly advoc­ated by the European Uni­on through­out nearly two dec­ades of nego­ti­ation.
A new EU strategy for Kaza­kh­stan and oth­er Cent­ral Asi­an Coun­tries was announced in 2015, emphas­iz­ing areas for eco­nom­ic and social devel­op­ment. Since then, European lead­ers have lauded the improve­ment in busi­ness con­di­tions in Kaza­kh­stan and pushed for fur­ther invest­ment and trade in the coun­try. An improved visa régime has been mooted, as has fur­ther cooper­a­tion in edu­ca­tion.
A major pri­or­ity for both Kaza­kh­stan and Europe has been estab­lish­ing a part­ner­ship in the energy field. Kazakhstan's vast energy resources are deemed to have played an import­ant role in the devel­op­ment of the South­ern Gas Cor­ridor (SGC) pro­ject, set to bring vast quant­it­ies of gas from the Caspi­an Basin to Europe. European coun­tries are also aware of the great poten­tial for the pro­duc­tion of green energy in Kaza­kh­stan, a ter­rit­ory well-suited for sol­ar and wind energy pro­duc­tion. "Future Energy" was the theme of EXPO 2017, which con­cluded recently in Astana.
Cooper­a­tion in inter­na­tion­al and domest­ic secur­ity is anoth­er key com­pon­ent in the Europe-Kaza­kh­stan part­ner­ship. Kaza­kh­stan has been fully sup­port­ive of EU region­al pro­grammes aimed at coordin­at­ing efforts in the field of counter ter­ror­ism, counter-nar­cot­ics and bor­der man­age­ment. The country's pion­eer­ing policy of nuc­le­ar dis­arm­a­ment, and the con­crete steps it has taken to pre­vent nuc­le­ar pro­lif­er­a­tion world­wide, have con­tin­ued to receive the EU's full back­ing since the early 1990s.
As a European dip­lo­mat who has fol­lowed the rise of Cent­ral Asia since the fall of the USSR with great interest, the mutu­al bene­fits of an ongo­ing part­ner­ship between Kaza­kh­stan and the coun­tries of Europe seem self-evid­ent. From a European per­spect­ive, it is now cru­cial to build on the momentum for engage­ment with Kaza­kh­stan afforded by these pos­it­ive recent devel­op­ments, and keep strength­en­ing a fruit­ful part­ner­ship based on com­mon interests and shared val­ues. I look for­ward to see­ing what pro­spects the future holds in this respect.
---
Dr Ben­ita Fer­rero-Wald­ner is a prom­in­ent Aus­tri­an dip­lo­mat and politi­cian. Fer­rero-Wald­ner served as For­eign Min­is­ter from 2000 to 2004 and was the ÖVP's can­did­ate in the 2004 Aus­tri­an pres­id­en­tial elec­tion, which she nar­rowly lost with 47.6% of votes. She has served as the European Com­mis­sion­er for Extern­al Rela­tions and European Neigh­bour­hood Policy, and as the European Com­mis­sion­er for Trade and European Neigh­bour­hood Policy, and is cred­ited with being the key dip­lo­mat in the 24 July 2007 release of five Bul­gari­an nurses and a Palestini­an doc­tor imprisoned by Libya. She also worked to improve con­di­tions for chil­dren infec­ted with HIV/Aids.