Cre­at­ive Bishkek: Mak­sat Sydykov is the first inter­view of the series intro­du­cing the lives and work of tal­en­ted and cre­at­ive people from Bishkek, who are help­ing to estab­lish Kyrgyzstan's cap­it­al as the region's cul­tur­al hub
'

I am trying to bring the world here' — Maksat Sydykov reflects on his role in the world of contemporary Kyrgyz ballet.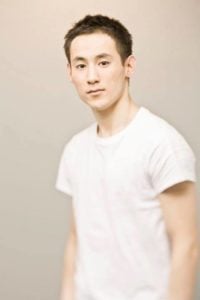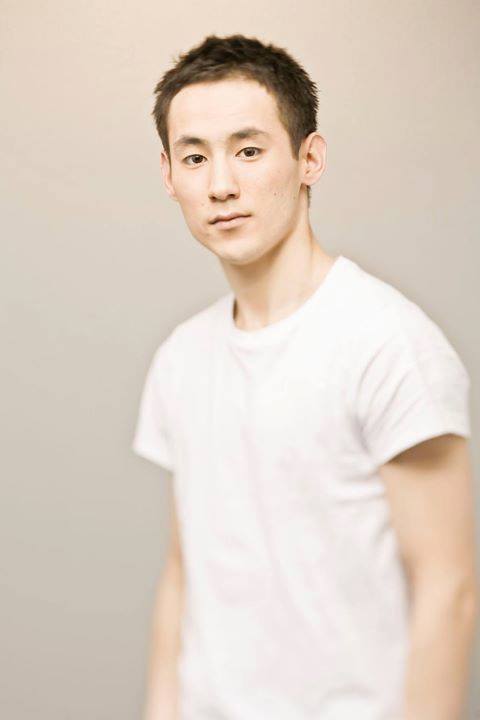 Mak­sat Sydykov is a Kyrgyz cho­reo­graph­er based in Bishkek, who has per­formed in bal­lets for many of the world's lead­ing com­pan­ies. He is cur­rently also the head of the Kyrgyz pub­lic found­a­tion Pro Art, which sup­ports art and cul­ture in Cent­ral Asia, espe­cially in Kyrgyz­stan. While at Pro Art, Sydykov has been respons­ible for put­ting on sev­er­al ambi­tious pro­duc­tions, such as Romeo and Juliet by Prokofiev and The Nutcrack­er by Tchaikovsky.
Since Pro Art's launch in 2016, the found­a­tion has invited many of the world's lead­ing cho­reo­graph­ers to the Kyrgyz cap­it­al. Due to fin­an­cial lim­it­a­tions, many young Kyrgyz dan­cers are unable to travel, and so Sydykov set out to 'bring the world to Kyrgyz­stan'. After many years of exper­i­ence study­ing and work­ing in the UK at the Eng­lish Nation­al Bal­let and Europe, Sydykov decided to return to his nat­ive land to ensure that Kyrgyzstan's next gen­er­a­tion of artists would stamp their mark on the world map.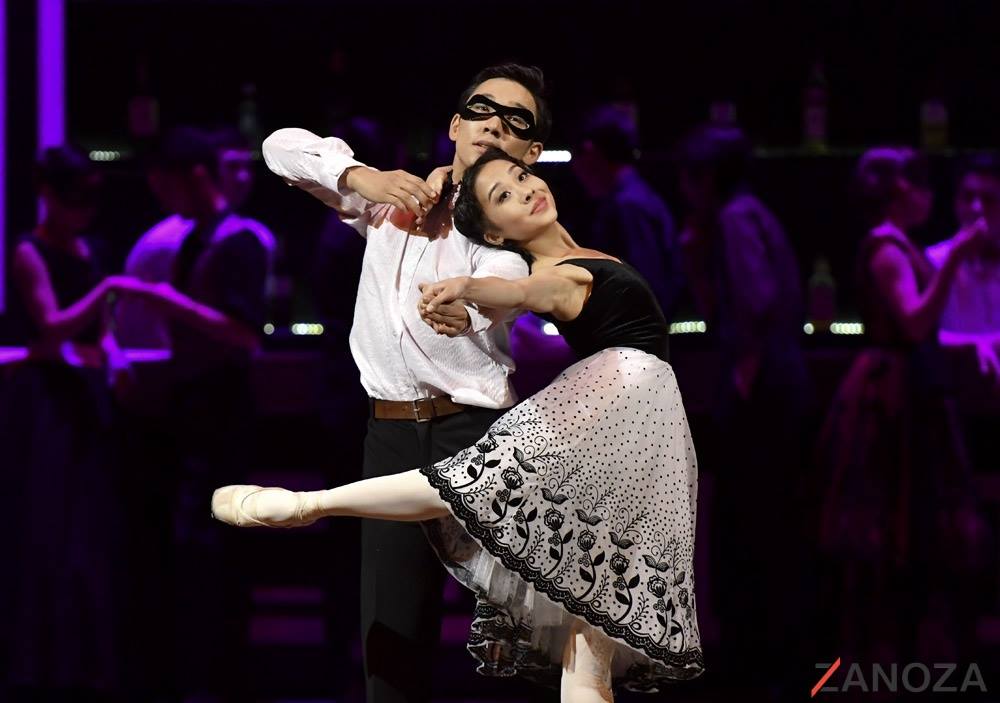 How was your exper­i­ence study­ing in Lon­don and how has it affected your career and later cre­at­ive pro­jects?
Study­ing in Lon­don was a great exper­i­ence. The city really opened my eyes to a lot of things, which was in large part to its being alive 24 hours a day. It is a fant­ast­ic cul­tur­al hub and I was for­tu­nate to see a lot of great premi­eres, shows and museums. Lon­don showed me the size of the world and how much is going on and it def­in­itely allowed me to become more cre­at­ive and open as a res­ult. This has def­in­itely influ­enced my career and sub­sequent pro­jects.
Thanks to my exper­i­ence study­ing in Lon­don and work­ing in Europe, I have been able to col­lab­or­ate with many crazy and cre­at­ive people, which has espe­cially been the case in Ger­many. I was nev­er afraid to try new things and try to meet new people and this has also been bene­fi­cial to me, through col­lab­or­a­tion with many dif­fer­ent people you can cre­ate some­thing amaz­ing.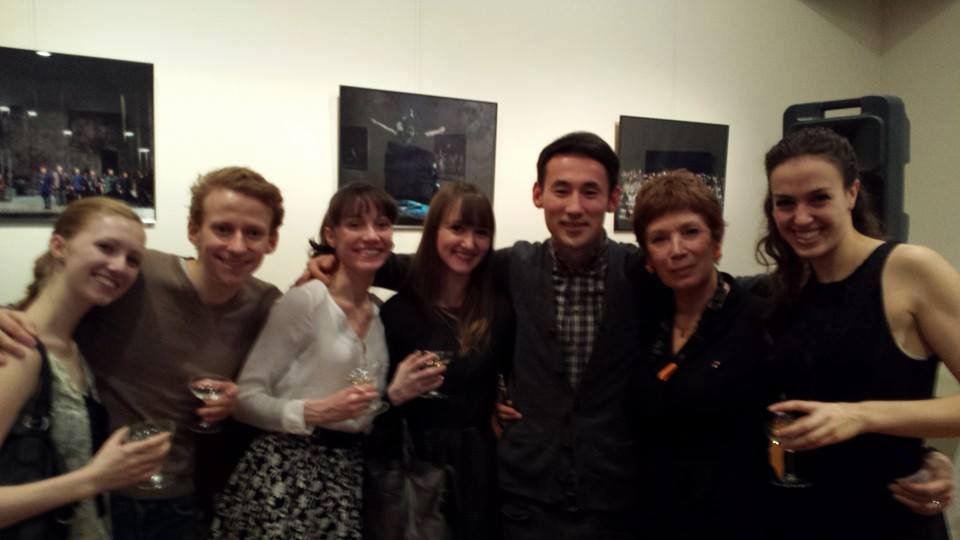 This has inspired me with my aspir­a­tion for Bishkek. I hope that my city will turn into a small Cent­ral Asi­an Ber­lin. Ber­lin isn't a beau­ti­ful city but the people make it spe­cial: they provide it its spir­it and atmo­sphere and are the reas­on why so many people have fallen in love with the city. A sim­il­ar phe­nomen­on exists in Bar­celona and Por­tugal, where artists have helped cre­ate cre­at­ive hubs. Hope­fully one day more people will start to cre­at­ive small cre­at­ive spaces in Bishkek and will spark a cre­at­ive shift in the city — this is why I believe artists and cre­at­ives are so import­ant to cit­ies.
What do you see as the fun­da­ment­al dif­fer­ences in cre­at­ive edu­ca­tion in Cent­ral Asia and Europe and what do you see as Kyrgyzstan's poten­tial in this area?
The Eng­lish sys­tem is very open and teach­ers in the UK tend to give their pupils max­im­um free­dom to exper­i­ment. The focus is on guid­ing pupils while leav­ing them their free­dom. In Kyrgyz­stan, there is an older sys­tem where a teach­er tells you what to do and guides you with­in cer­tain rules, which leaves pupils with less free­dom. One of my motiv­a­tions in return­ing to Kyrgyz­stan was to try to encour­age young dan­cers to go bey­ond this strict sys­tem and to try some­thing new.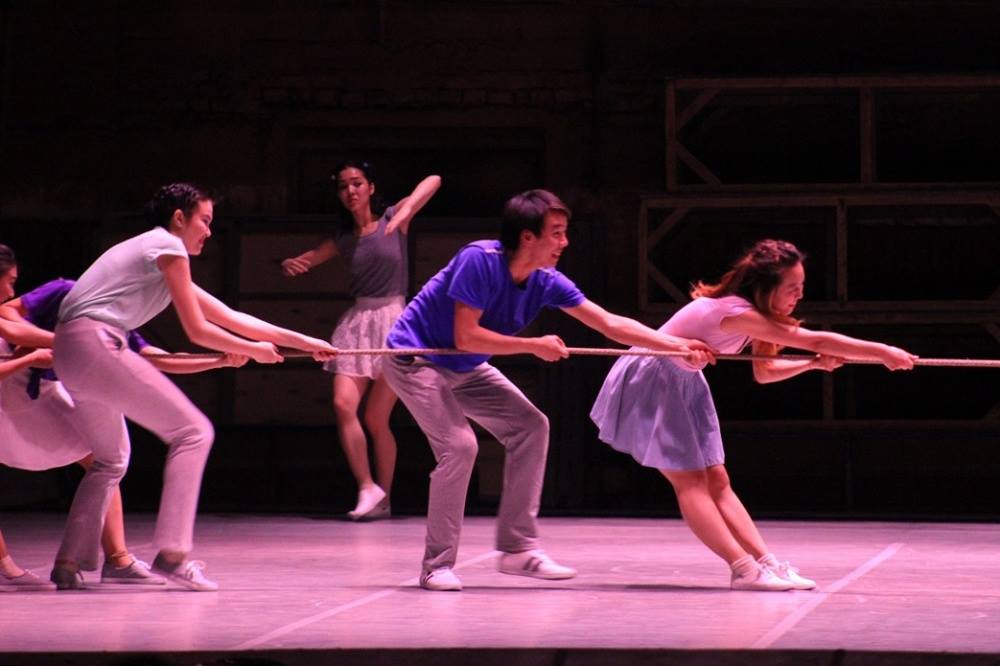 I want to bring cho­reo­graph­ers to the coun­try that can get young artists to exper­i­ence a dif­fer­ent approach. This has been slightly tricky at times as some of the young dan­cers are very young — only 16 or 17 — and are often, as is com­mon in Kyrgyz­stan, some­what shy and con­ser­vat­ive. The artists are very tal­en­ted and driv­en, how­ever, and thanks to the inter­net and the region's inter­na­tion­al­isa­tion, people in the region have star­ted to become a bit more open, as they can see what's going on in oth­er coun­tries.
I do how­ever think that Kyrgyz young people could do with more inter­na­tion­al exper­i­ences and a more open mind­set. Sadly, due to the region's eco­nom­ic situ­ation this is not pos­sible as many people can­not afford to travel. As a res­ult, I am try­ing to bring the world here.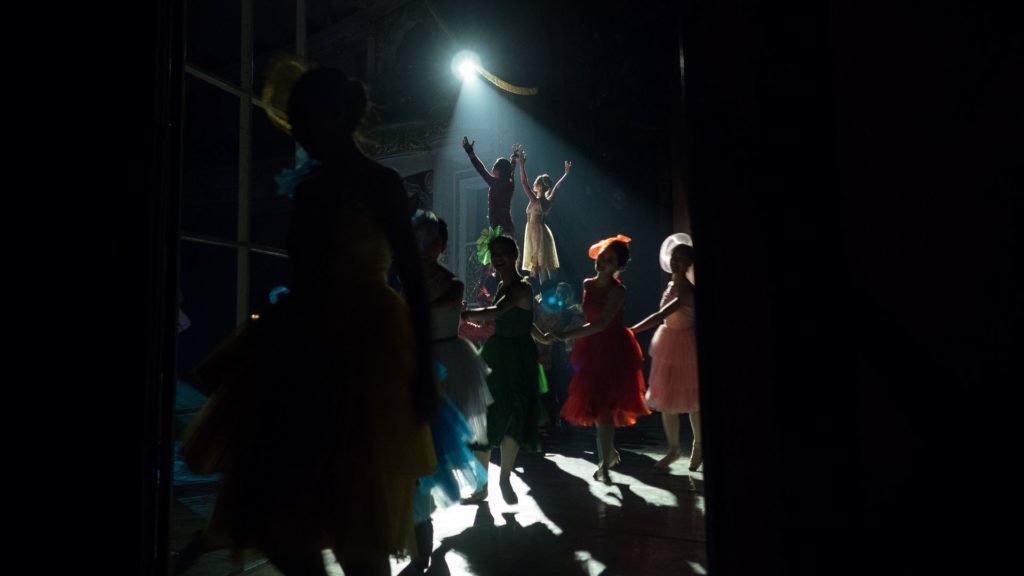 Will Pro Art con­tin­ue to focus on Bishkek or are you look­ing to expand into oth­er areas?
We will just stay in Bishkek for now. It is a young found­a­tion and so we should focus on turn­ing it into a suc­cess here for now. If the pro­gramme goes well, I think we can and should look into expand­ing, though. I would like to move it into Uzbek­istan, for example, which has an even more con­ser­vat­ive cul­ture than here. The focus for now is on Bishkek though.
How do you fund the found­a­tion?
I stage bal­lets in dif­fer­ent parts of the world and get paid for them. I then use this money to help fund the pro­jects here. I also some­times get sup­port from friends. Sadly, sup­port­ing the arts is not so com­mon in Cent­ral Asia, unlike in the United States or Europe, and so it can be a struggle some­times, but we get by.
What suc­cess has the found­a­tion had so far?
We have staged a lot of pro­duc­tions already and have always used dan­cers from the big bal­let school in Bishkek, which has around 400 stu­dents. We always try to work with people that want to be artists in the future, to help fur­ther their careers and provide fin­an­cial sup­port. We have staged some more clas­sic pro­duc­tions, like Romeo and Juliet and the Nutcrack­er, as well as more con­tem­por­ary pieces. Sadly we have had dif­fi­culties rais­ing money for the pro­ject at times, such as when our ambi­tious char­ity gala, for which we invited 14 of the world's best dan­cers, was unable to raise any money for future pro­duc­tions. The Swiss embassy really helped a few years ago and thanks to their fund­ing we were able to fund future pro­duc­tions.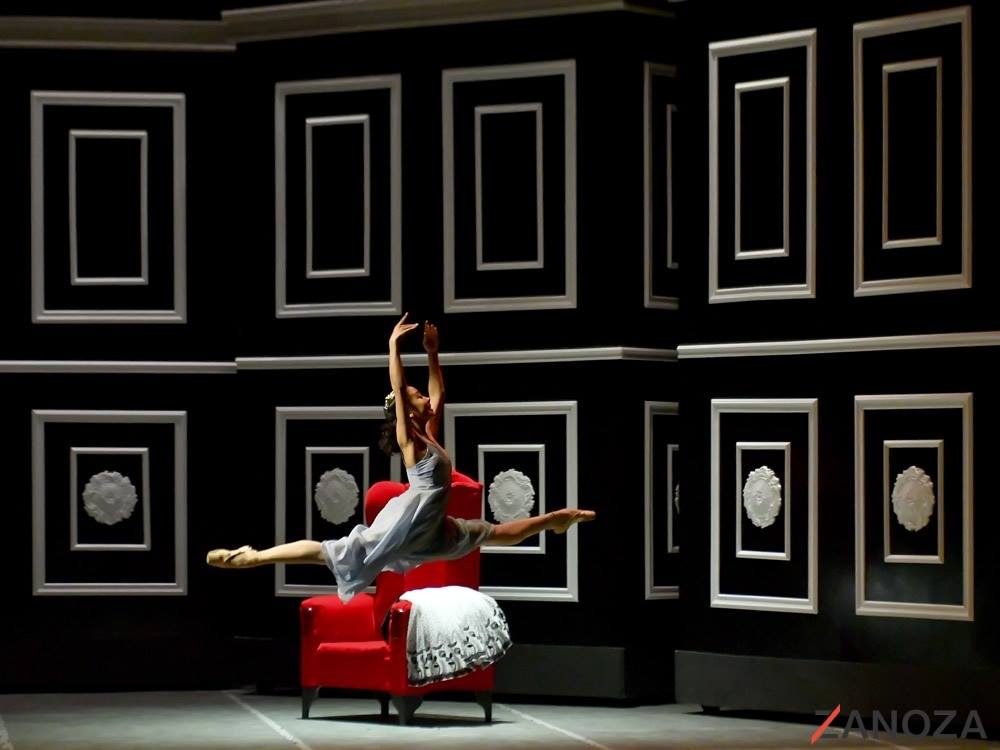 In gen­er­al, is there a lot of sup­port for what you are doing?
I think so, yes. People like what we are doing but we can't always ask sup­port­ers for money and so we need to work towards becom­ing self-sus­tain­able. That's why we always try to rein­vest the money we get from tick­et sales into new pro­duc­tions. It will take a few years for major pro­duc­tions to be fin­an­cially viable and so I want Pro Art to work and I want it to be sus­tain­able. I want more fin­an­cial sup­port for the pro­ject but it is work­ing well so far.
How much of an impact has your strategy of 'bring­ing the world to Bishkek' had?
It has been cru­cial. I am cur­rently the only mod­ern cho­reo­graph­er in the city and mod­ern dance does not really exist in Kyrgyz­stan. I am also the only Kyrgyz, as far as I'm aware, that has worked in big inter­na­tion­al com­pan­ies, such as the Deutsche Oper, and so nobody else has the required know-how here. It is thus also dif­fi­cult to form loc­al part­ner­ships with oth­er groups, and so most of our loc­al col­lab­or­a­tions have been with loc­al design­ers, cos­tume makers and com­posers, rather than oth­er dance groups.
It was a slight shock for the dan­cers, as well as the audi­ence, when I star­ted to intro­duce con­tem­por­ary dance into the rep­er­toire. In the Soviet Uni­on, the pri­or­ity was always clas­sic­al bal­let and there was nev­er any exper­i­ment­al dance, a leg­acy that has car­ried on. As a res­ult, it was a chal­lenge for dan­cers ini­tially, as you have to move dif­fer­ently in mod­ern and con­tem­por­ary dance. A good case in point was when I invited cho­reo­graph­ers from New York, Switzer­land and Ger­many for a per­form­ance. Their cre­ativ­ity and free­dom in the stu­dio shocked the dan­cers ini­tially. The dan­cers were taught to listen to the music and to use objects to really go into the piece — they were all trained dan­cers but had nev­er done any­thing com­par­able. The effect was remark­able, espe­cially men­tally. Their level improved by 200% after and it has also enabled them to become bet­ter clas­sic­al dan­cers, fun­nily enough.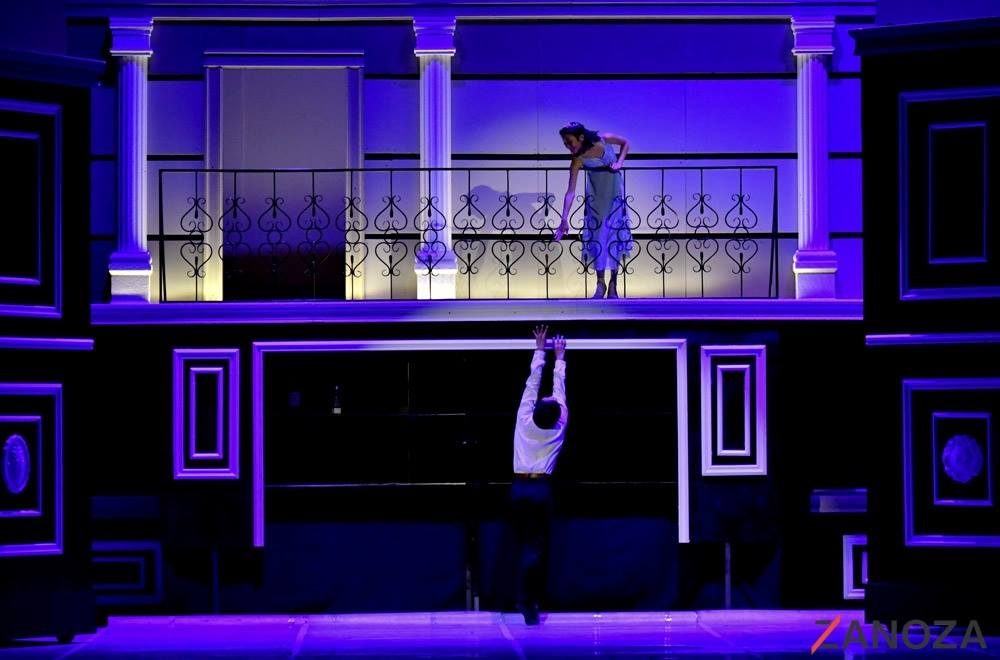 Do you know many oth­er people that have spent many years abroad that have then gone back to launch their own pro­jects in Bishkek?
Not many unfor­tu­nately. Most people that leave Kyrgyz­stan want to stay abroad and don't want to return. I do love meet­ing the rare excep­tions, how­ever. If you return to Kyrgyz­stan you tend to do so because of pas­sion rather than money, due to the country's tricky fin­an­cial situ­ation.
My par­ents always ask me why I come back for example. I had a good salary and the free­dom to travel every­where and I worked hard for many years to get to that level. I didn't come back to Kyrgyz­stan for the money but rather to do some­thing good for my coun­try and the coun­try of my ancest­ors. I want to help it devel­op. I want my chil­dren to be in a pros­per­ous, nice, friendly and open coun­try and I feel that it is partly my respons­ib­il­ity to cre­ate this future Kyrgyz­stan for the next gen­er­a­tion and I wish oth­er Kyrgyz would think about it in the same way.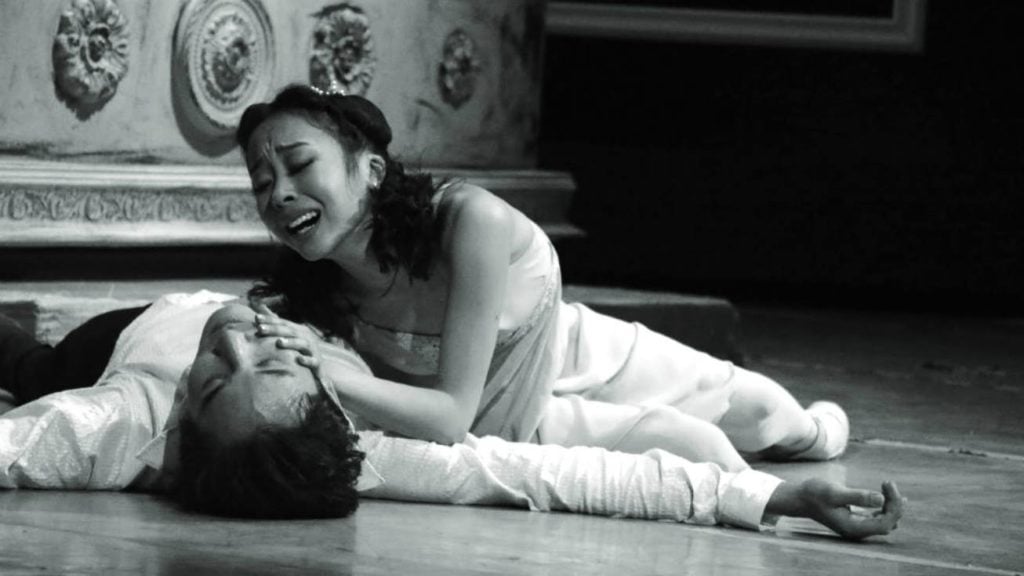 Is there a brain drain away from Kyrgyz­stan? How could this situ­ation be improved?
Cer­tainly. In Kyrgyz­stan there is not an equi­val­ent of the Kaza­kh Bolashak pro­gramme, where stu­dents receive fund­ing to study abroad on the con­di­tion that they return to the coun­try for five years after. This could be a good pro­gramme for my coun­try also — if you want pros­per­ous, cre­at­ive and driv­en youth they should explore the world and learn abroad and then return and share this inform­a­tion with every­one else.
Luck­ily I do feel that the coun­try is becom­ing more inter­na­tion­al — more people have star­ted to come and the coun­try is becom­ing more open. The youth here is hungry, people want to learn and become part of the glob­al soci­ety. This is in large part thanks to the inter­net — they want to see what the world is like in oth­er coun­tries and are now also glob­al cit­izens and want to see what hap­pens else­where.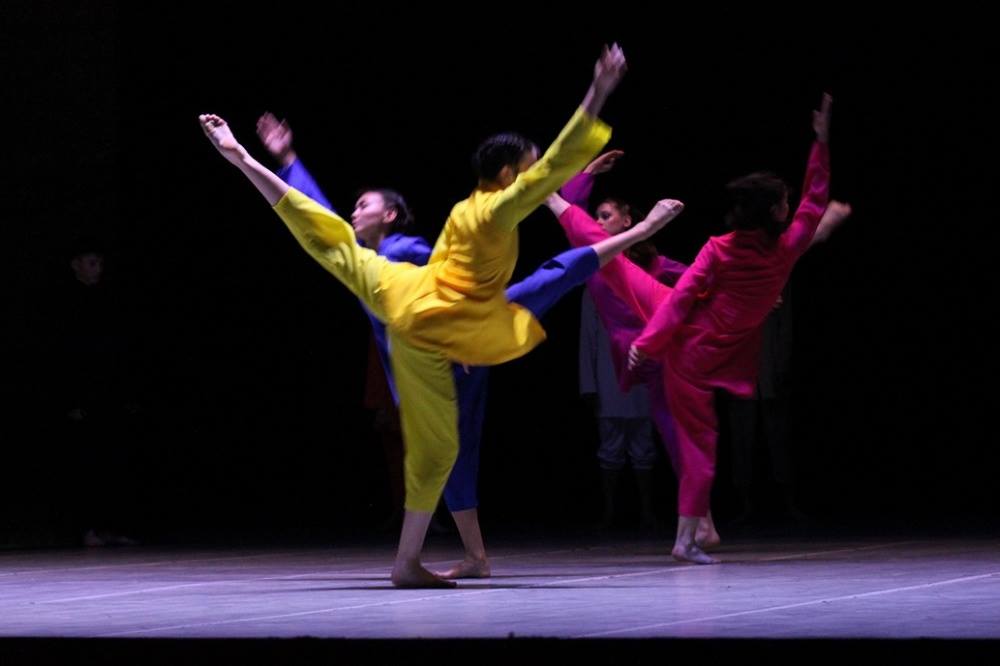 There is also always a dif­fer­ence between urb­an and rur­al areas and so I want Pro Art to start to expand into rur­al areas, as they are often neg­lected. Then youth can also see what hap­pens in cit­ies. In gen­er­al, I have a pos­it­ive out­look for youth in the coun­try though. I work a lot with them and have noticed that they don't need a lot and are happy — I just think that they need to choose a good pro­fes­sion and focus their atten­tion on this.
How easy is it to run cre­at­ive pro­jects in Bishkek?
I don't see many bar­ri­ers. There is a very open youth cul­ture, young people just need to get involved in pro­jects — once they get involved in pro­jects they can fol­low their own dream. This approach has been suc­cess­ful at Chick­en Star, a loc­al Bishkek res­taur­ant, where the youth are encour­aged to launch their own pro­jects after Chi­hoon, the own­er, has trained them. This is why he is so pop­u­lar, as he helps a lot of people devel­op through a kind of employ­ee edu­ca­tion­al pro­gramme. People in Cent­ral Asia need an envir­on­ment like Chihoon's.
*answers have been lightly edited for read­ab­il­ity