Cre­at­ive Bishkek: Aida Sulova is the second inter­view of the series intro­du­cing the lives and work of tal­en­ted and cre­at­ive people from Bishkek, who are help­ing to estab­lish Kyrgyzstan's cap­it­al as the region's cul­tur­al hub
Kyrgyz artist and curator, Aida Sulova, developed Bishkek's leading art centre: Asanbay.
She has helped pro­duce pub­lic art in the Kyrgyz cap­it­al and been involved in art edu­ca­tion in the city. She is cur­rently work­ing in New York.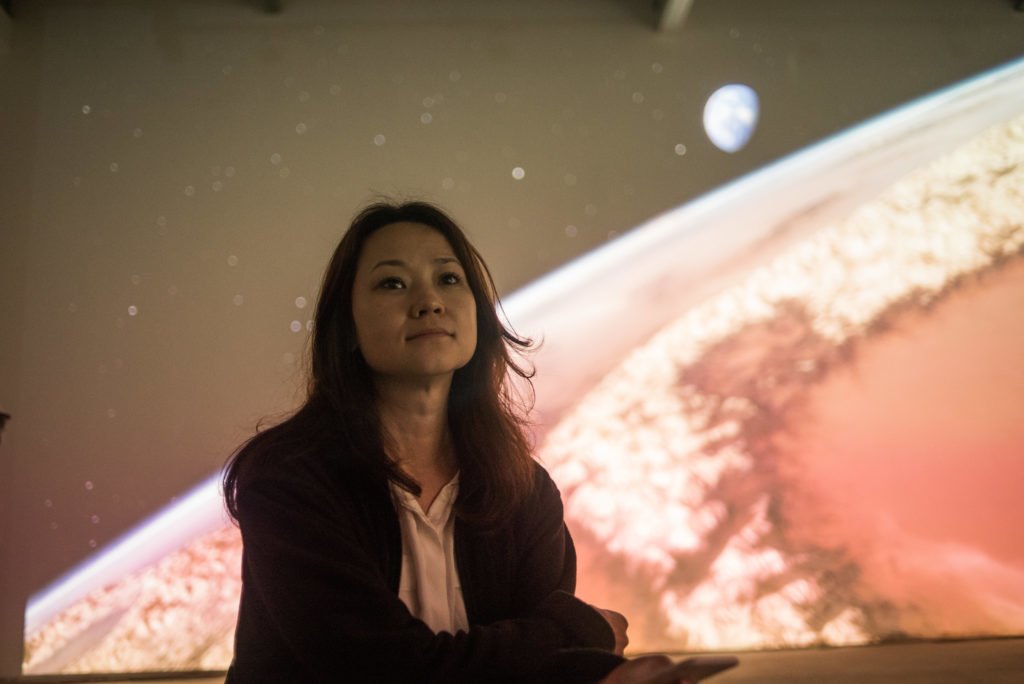 How did Asan­bay ori­gin­ally get cre­ated and what have the early chal­lenges been?
I returned to Bishkek after fin­ish­ing my under­gradu­ate degree in New York and soon after I star­ted work­ing for Henry Myer­berg, HMA2 Archi­tects, who is the archi­tect of the new cam­pus of the Amer­ic­an Uni­ver­sity of Cent­ral Asia (AUCA), in Bishkek. While at the AUCA, I was engaged in a pub­lic art pro­gramme with loc­al cur­at­ors and artists, in this time we pro­duced a num­ber of pieces and had an exhib­i­tion cur­ated by Ulan Dja­p­arov. This was how my engage­ment and col­lab­or­a­tion with loc­al artists star­ted. Not long after this, I was approached by loc­al entre­pren­eurs and investors in the devel­op­ment and res­taur­ant busi­ness who showed me a 1800 square metre space, which they inten­ded to use for a brew­ery busi­ness with a dance space. My pro­pos­al was to found a flex­ible multi-pur­pose place which can trans­form its space and resources for vari­ous events. The main activ­ity of the Cen­ter are a strong art and edu­ca­tion pro­grams that are sup­por­ted by side com­mer­cial activ­it­ies such as a res­taur­ant and event hall. This was the ori­gin­al idea for cre­ation of multi-dis­cip­lin­ary Asan­bay, which now has event spaces, a gal­lery and a Geor­gi­an res­taur­ant.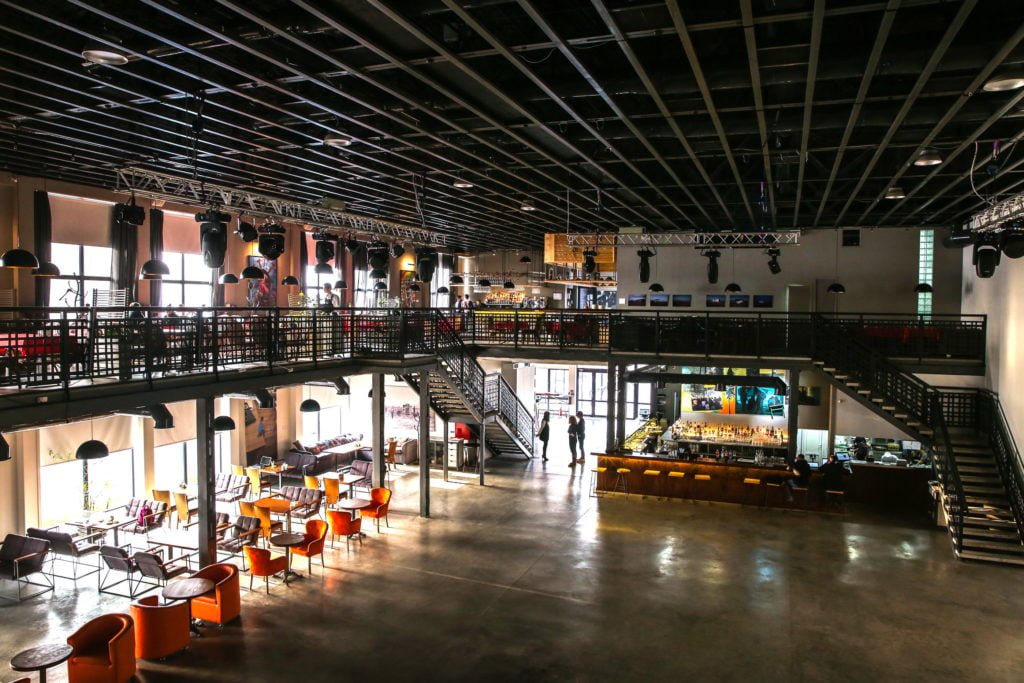 The mis­sion of the cen­ter is to be a flex­ible space for art, edu­ca­tion, and enter­tain­ment pro­grams for com­munit­ies to enrich their cul­tur­al life. How­ever, not every­one reacted enthu­si­ast­ic­ally after we opened Asan­bay. Some people, for example, accused me of com­mer­cial­ising art by mak­ing it too access­ible and by serving food and drink in an art space. After I explained to them that most museums in the world work like this, and have an addi­tion­al entrance fee, they star­ted to listen, so I think it's mainly a cul­tur­al thing. People need to under­stand that due to the cost of pro­duc­tion and rent, it is only pos­sible to have free exhib­i­tions along­side these com­mer­cial activ­it­ies.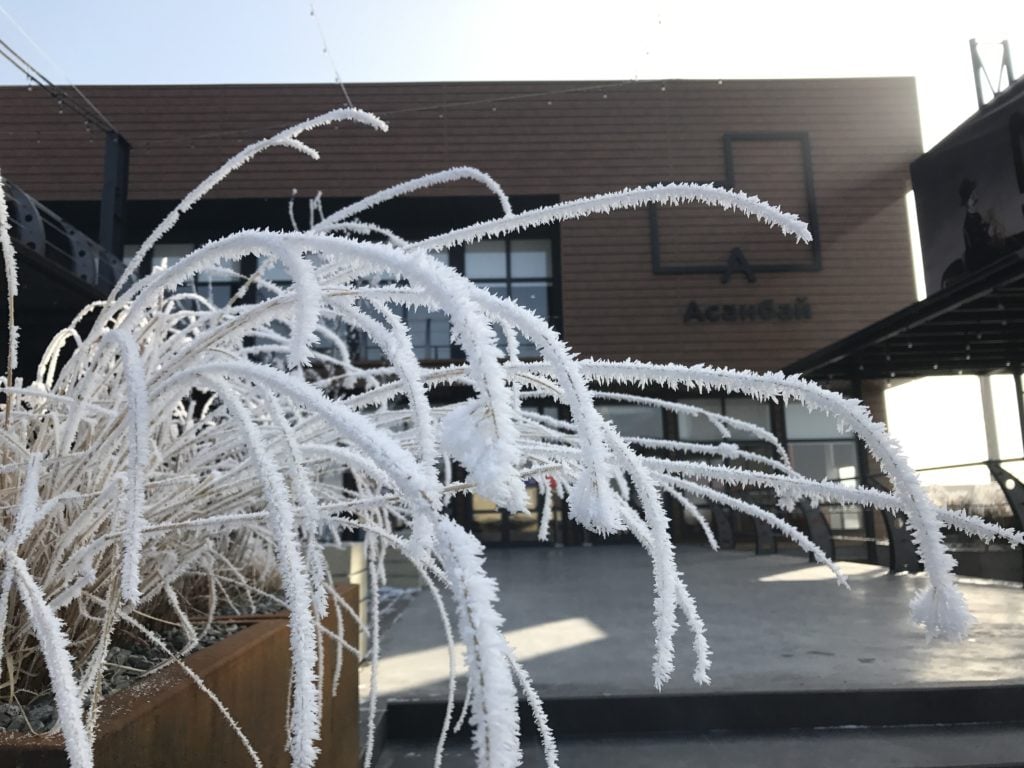 Asan­bay is but one of Bishkek's many excit­ing new cre­at­ive pro­jects – do you think the cul­ture of the city is chan­ging and where do you see the city head­ing?
There's been a dra­mat­ic change in the last couple years and I see it as largely pos­it­ive. There is a real thirst and strife for a bet­ter life and the civil com­munity has become much stronger in recent years. There are now lots of people who are launch­ing their own cre­at­ive pro­jects and the city's start-up cul­ture is improv­ing. There is now even spec­u­la­tion that Bishkek is becom­ing the Ber­lin of Cent­ral Asia. My only con­cern here is that there is no cent­ral vis­ion or mis­sion, so I hope the young­er gen­er­a­tion will be able to provide this. I really hope that edu­ca­tion and cul­ture are seen as pri­or­it­ies – cul­ture is so under­es­tim­ated in my opin­ion and I think it is really import­ant for people to under­stand that it is an effect­ive tool to bring social changes.
I think col­lab­or­at­ive ini­ti­at­ives are extremely vital – and not just from artists, but also from busi­nesses, the gov­ern­ment and the cre­at­ive com­munity. I've already seen the chal­lenges involved in these ini­ti­at­ives at the Asan­bay centre, as people often have con­flict­ing interests and ideas. Nev­er­the­less, as Asan­bay shows, such col­lab­or­a­tions can pro­duce very pos­it­ive res­ults. I'm also happy that there are more ini­ti­at­ives like co-work­ing spaces, urb­an talks, research labs, etc. and that people in cul­ture are start­ing to bring inter­na­tion­al artists, cur­at­ors, and art man­agers to the city. Cul­tur­al exchanges such as these are ground­break­ing and so I think the city is head­ing in the right dir­ec­tion, all things con­sidered.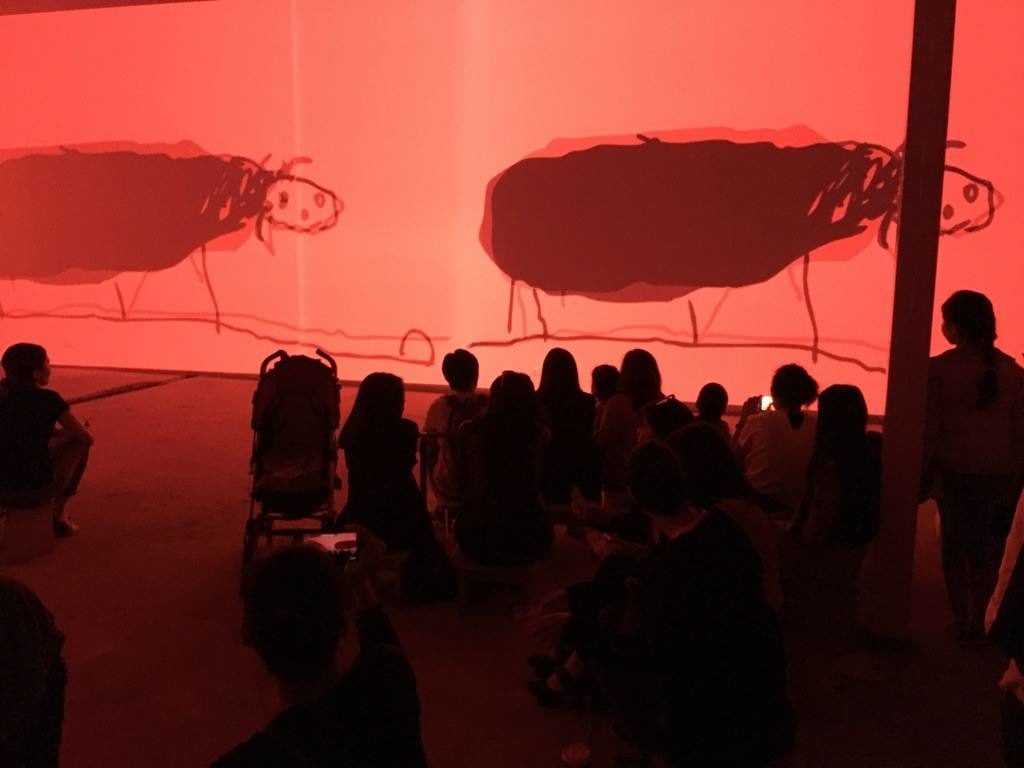 How dif­fer­ent is the pro­cess of being an artist in Cent­ral Asia com­pared to Europe or the United States?
The con­tem­por­ary art scene is strong in Bishkek and I can see the thirst that artists in the scene pos­sess. Artists there are con­stantly pro­du­cing art and the fact that there isn't fund­ing and sup­port isn't really an obstacle for them. An artist in Kyrgyz­stan is an artist, where­as an artist in the States is an artist, man­ager, cur­at­or, spe­cial­ist and PR man­ager – as such, artists in New York have much more know­ledge about the art mar­ket and they are more exper­i­enced in pro­mot­ing them­selves. I think this is about sur­viv­al though – the con­text in Kyrgyz­stan is dif­fer­ent as artists there are less focused on per­son­al pro­mo­tion. It is prob­ably more genu­ine in Kyrgyz­stan and their mes­sage is stronger. I have tried to pro­mote some Cent­ral Asi­an artists by mak­ing web­sites for them – not every­one under­stands the value in this though.
Do you think Cent­ral Asi­an artists will soon start to have this broad­er defined set of attrib­utes?
Sur­pris­ingly, it is the older gen­er­a­tion in Cent­ral Asia that have star­ted to get involved online and espe­cially on Face­book. There are now artist groups like the Cent­ral Asi­an pavil­ion of con­tem­por­ary art – this shows that there has been a shift. Young­er artists have increas­ingly star­ted to self-pro­mote on Ins­tagram also. This is of course largely about eco­nom­ics and it is gen­er­a­tion­al. What makes Cent­ral Asi­an con­tem­por­ary art dif­fer­ent from the rest of the world is that artists in the region are not forced to come up with an issue because the issues are already all over – social issues, per­son­al issues, gender issues. The artists there truly reflect openly and freely and this is chan­nelled in their art. Most of the work I see at Art Basel and the Venice Bien­nale, for example, strikes me as lack­ing sub­stance or a strong idea, which I don't often find in Cent­ral Asi­an con­tem­por­ary art.
Have you per­son­ally cur­ated any Cent­ral Asi­an artists to show them to a broad­er audi­ence?
I have a found­a­tion called "Kachan?" (trans­lated from Kyrgyz as "When?") and through this I man­aged to bring a few Cent­ral Asi­an artists to Wash­ing­ton a couple years ago. In Wash­ing­ton, there is little cul­tur­al know­ledge of Kyrgyz­stan and so I wanted to dis­play the works of two pro­voc­at­ive artists from the region – one was about the revolu­tion and was called the 'Kin­emat­ics of Protest' by Eugene Boikov, while the oth­er was called 'Peres­troika' by Shailo Djek­shen­baev . This was the start of my cul­tur­al exchange pro­gramme.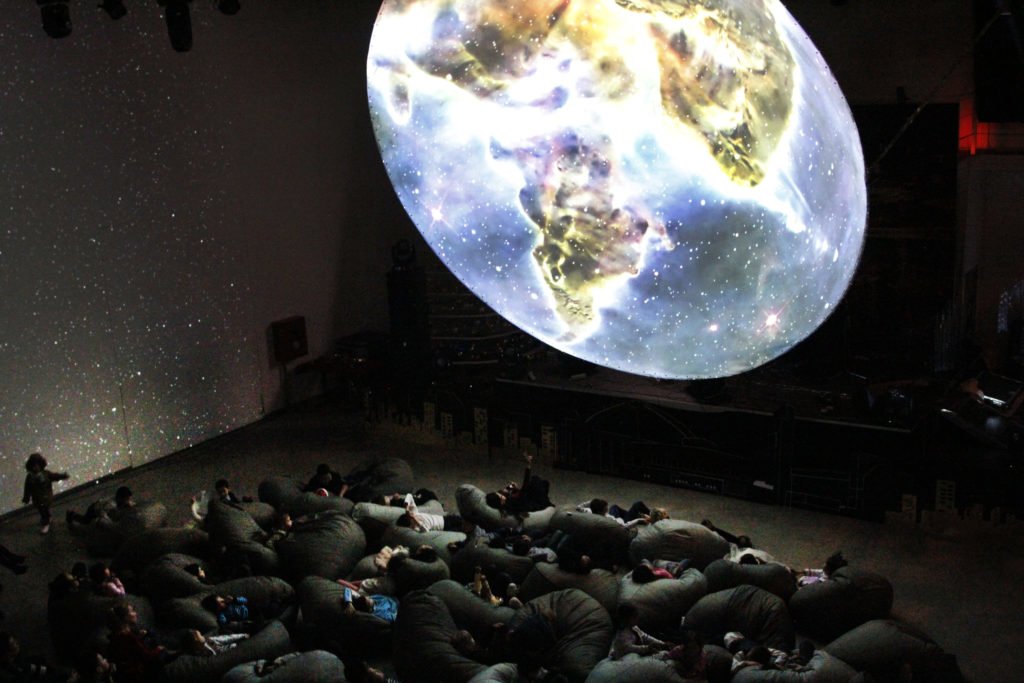 What oth­er pro­jects have you been work­ing on recently?
A few years ago, I did quite a few urb­an art pro­jects on the street – as I didn't go to art school and am not trained I prefer these kinds of pro­jects to more clas­sic­al gal­lery pieces. One of my major pro­jects was about how people react to sur­prises on the street and in the city envir­on­ment, an idea which is known as hijack­ing the space. For example, I dec­or­ated trash cans and bus stops in Bishkek as a response to the city's garbage prob­lem.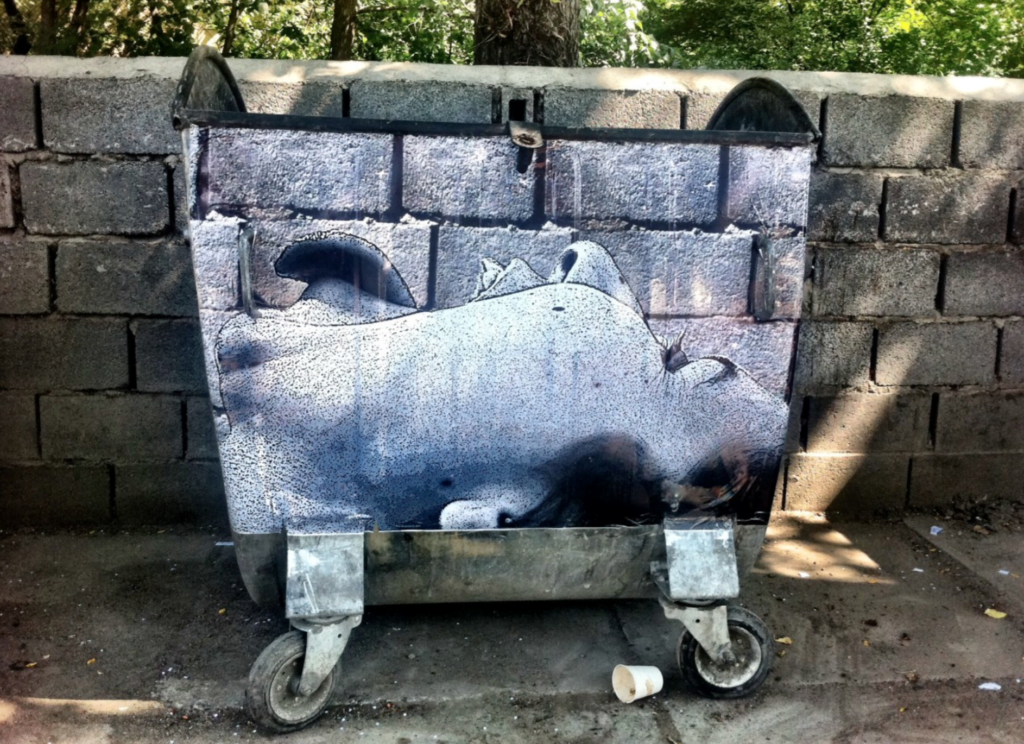 I'm also cur­rently work­ing for an archi­tec­tur­al firm, help­ing on pro­jects in both Kaza­kh­stan and in the States, which I have been doing for a little while. Recently, I have star­ted work­ing on a pro­ject to change the role of lib­rar­ies in Bishkek, which I see as really import­ant. The lib­rary has changed its role and has become more of a com­munity centre. As a res­ult, lib­rar­i­ans can become more like cur­at­ors and event organ­isers – people who provide more know­ledge than just giv­ing out books. I find this espe­cially import­ant as Bishkek's lib­rar­ies are empty cur­rently, even though they could be used by new star­tups, for example, who cur­rently rent expens­ive stu­di­os in order to be more like Sil­ic­on Val­ley star­tups. I'm con­vinced the role of lib­rar­ies can be enlarged and they can be used to cre­ate a stronger and hap­pi­er com­munity.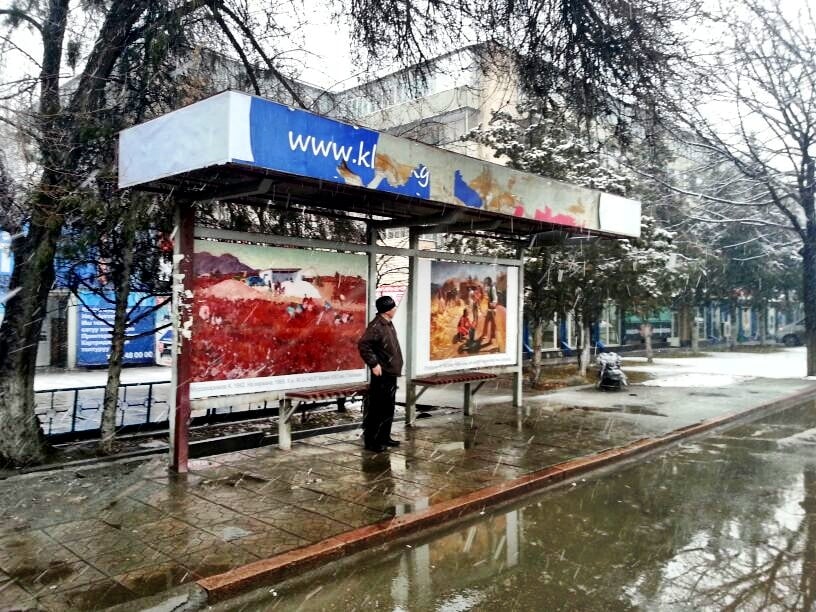 Have your pro­jects been par­tic­u­larly inspired by any cit­ies you've lived in or vis­ited?
Of course my pro­jects have been inspired by places I've vis­ited but I do think that most of my ideas are fairly uni­ver­sal, rather than geo­graph­ic­ally bound. People will say that I copied the idea of Asan­bay, but every large city has an art centre with activ­it­ies. The concept behind Asan­bay was nat­ur­ally also influ­enced by exper­i­ences I have had in New York, Ber­lin and Tbil­isi.
On a more per­son­al note, leav­ing to study in New York had a major impact on my out­look and per­son­al­ity. I like the fact that I was able to express myself the way I wanted there, which hadn't been the case before. In that sense, I was able to fol­low my own Amer­ic­an dream. Nev­er­the­less, I always felt that I wanted to return to Bishkek, in order to help devel­op the city. The inter­na­tion­al exper­i­ences I gathered before return­ing were cru­cial in know­ing how to enact pos­it­ive changes there.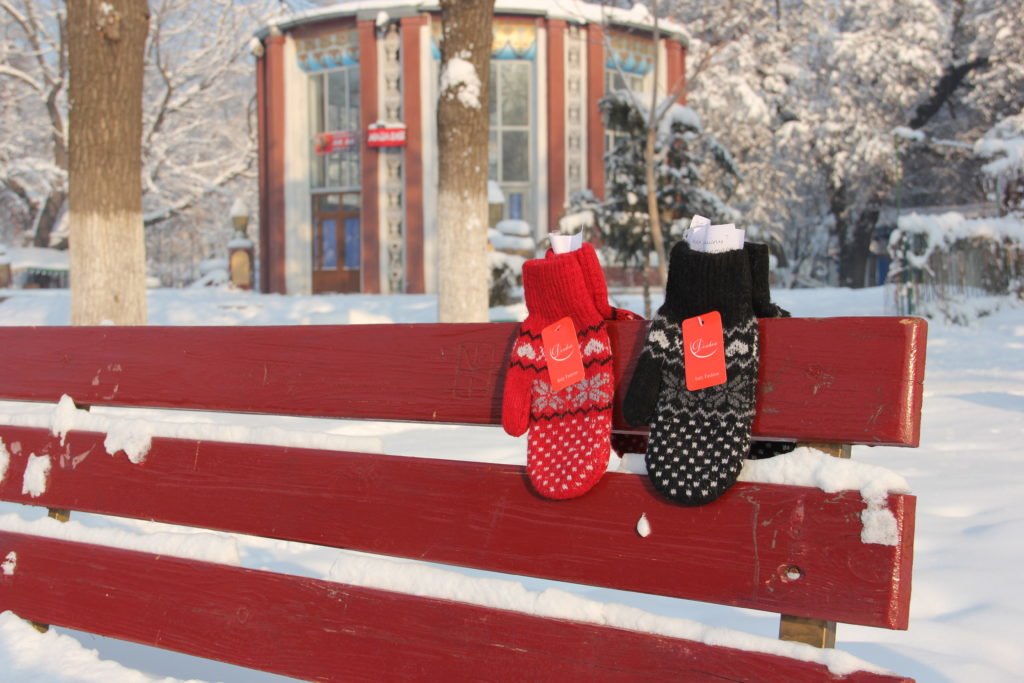 Any final com­ments about Bishkek's future and its cre­at­ive scene?
When I talk about my coun­try, I don't want to talk about it in black and white terms – it's cool and it's doing well but some­times it gets the wrong lead­ers – I am how­ever hope­ful for the future and think we'll see more pos­it­ive changes soon.
---