For the latest interview in the Central Asia Forum's Creative Bishkek series; meet Group 705; Kyrgyzstan's answer to the Situationist International.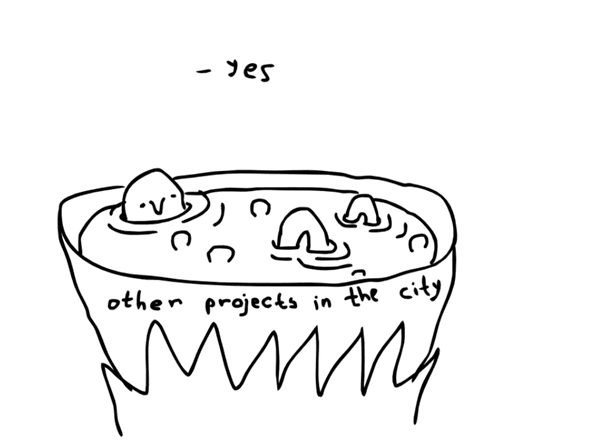 Marat Raiymkulov is a Kyrgyz artist who has been involved in Bishkek-based art collective Group 705 since its inception in 2005. Drawing on an absurdist philosophy, the group is primarily concerned with animation, drawing, and theatre. The group also organize a festival of experimental movie and video-art and children workshops. In recent years, the art group has spread its influence to other regions in Kyrgyzstan, while also starting to form international links.
Who are Group 705 and what is the objective behind the group?
Group 705 is part of a translocal network of Collaboratory Arts woven into the artistic scene of the Central Asian region. The group was formed in 2005 after the Tulip revolution in Kyrgyzstan and staged performances in the abandoned spaces of the city of Bishkek. In 2010, after the overthrow of President Bakiyev, Group 705 was engaged in a project of theatrical research on the relationship of power, society and art. So there were performances "Broken glasses", "Lenin and Christ" and "King of Rats". After 2014, we set ourselves the task of forming an alternative artistic platform, in which experiments are conducted on the themes of the language of art, analysis of modern social processes, discussion of artistic processes in the region, etc.
Today the group consists of 6 people. The group holds the festival of experimental cinema "Olgon-Khorhon", children's workshops, performances, holds the April Fools Competition under the supervision of the Studio "MUSEUM" Ulan Djaparov and holds small exhibitions.
What is the context of contemporary art in Bishkek?
What does Group 705 add to the city's art scene?
Are you involved in other projects in the city and if so, which ones?
What do you see as contemporary culture's role in Kyrgyzstan's development?
In which ways is Bishkek changing? Are these changes primarily positive?
How do these changes link to the city's art and creative scenes?
Is your art mainly influenced by local or international trends?
How do you see the interaction between young and slightly older artists in the city?
(Something's going on here, but we're not all too sure what it is, are we Mr. Jones? – Ed.)