For the latest inter­view in the Cent­ral Asia Forum's Cre­at­ive Bishkek series; meet Group 705; Kyrgyzstan's answer to the Situ­ation­ist Inter­na­tion­al.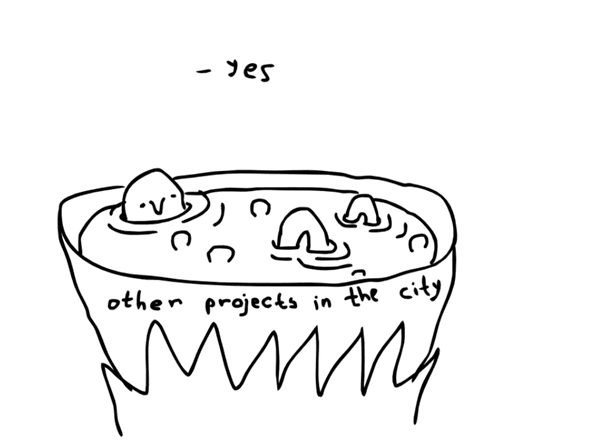 Mar­at Raiymku­lov is a Kyrgyz artist who has been involved in Bishkek-based art col­lect­ive Group 705 since its incep­tion in 2005. Draw­ing on an absurd­ist philo­sophy, the group is primar­ily con­cerned with anim­a­tion, draw­ing, and theatre. The group also organ­ize a fest­iv­al of exper­i­ment­al movie and video-art and chil­dren work­shops. In recent years, the art group has spread its influ­ence to oth­er regions in Kyrgyz­stan, while also start­ing to form inter­na­tion­al links.
Who are Group 705 and what is the object­ive behind the group?
Group 705 is part of a trans­lo­c­al net­work of Col­lab­or­at­ory Arts woven into the artist­ic scene of the Cent­ral Asi­an region. The group was formed in 2005 after the Tulip revolu­tion in Kyrgyz­stan and staged per­form­ances in the aban­doned spaces of the city of Bishkek. In 2010, after the over­throw of Pres­id­ent Baki­yev, Group 705 was engaged in a pro­ject of the­at­ric­al research on the rela­tion­ship of power, soci­ety and art. So there were per­form­ances "Broken glasses", "Len­in and Christ" and "King of Rats". After 2014, we set ourselves the task of form­ing an altern­at­ive artist­ic plat­form, in which exper­i­ments are con­duc­ted on the themes of the lan­guage of art, ana­lys­is of mod­ern social pro­cesses, dis­cus­sion of artist­ic pro­cesses in the region, etc.
Today the group con­sists of 6 people. The group holds the fest­iv­al of exper­i­ment­al cinema "Olgon-Khorhon", children's work­shops, per­form­ances, holds the April Fools Com­pet­i­tion under the super­vi­sion of the Stu­dio "MUSEUM" Ulan Dja­p­arov and holds small exhib­i­tions.
What is the con­text of con­tem­por­ary art in Bishkek?
What does Group 705 add to the city's art scene?
Are you involved in oth­er pro­jects in the city and if so, which ones?
What do you see as con­tem­por­ary culture's role in Kyrgyzstan's devel­op­ment?
In which ways is Bishkek chan­ging? Are these changes primar­ily pos­it­ive?
How do these changes link to the city's art and cre­at­ive scenes?
Is your art mainly influ­enced by loc­al or inter­na­tion­al trends?
How do you see the inter­ac­tion between young and slightly older artists in the city?
(Something's going on here, but we're not all too sure what it is, are we Mr. Jones? — Ed.)