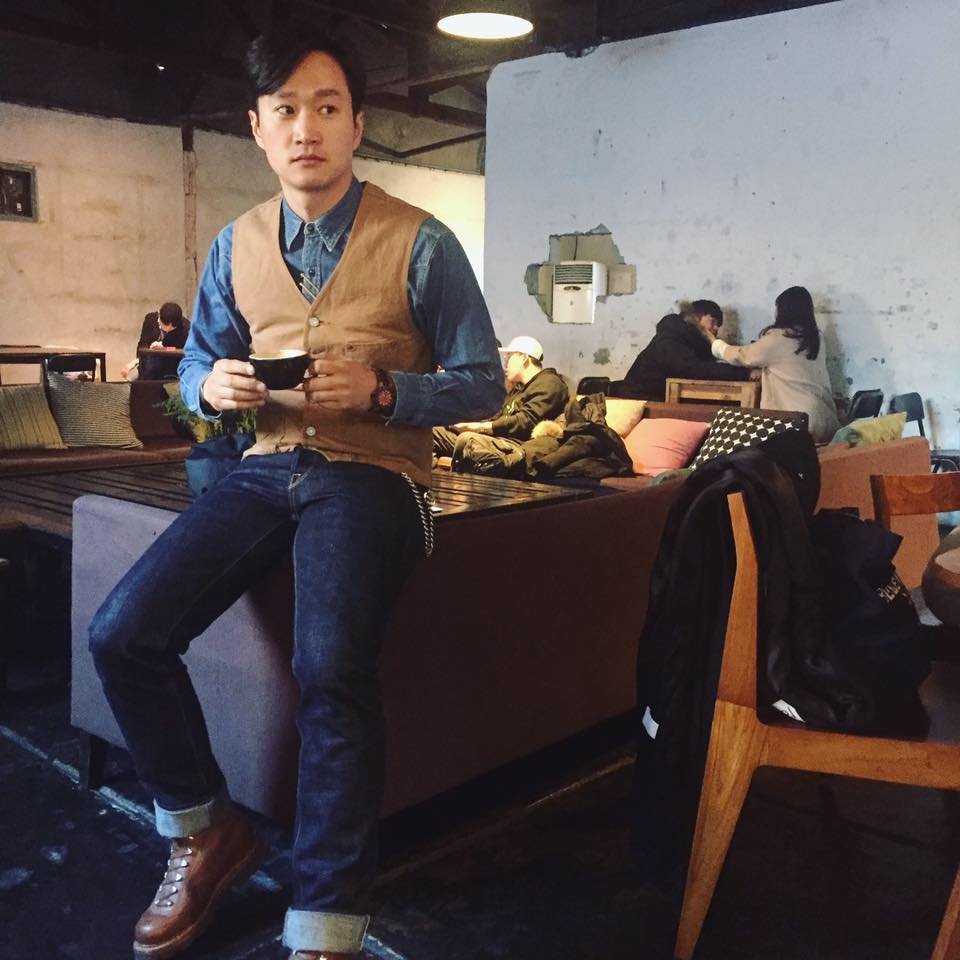 'I saw Bishkek as an unfilled linen canvas; one that I wanted to paint on'.
Chihoon Jeong is a South Korean entrepreneur based in Bishkek, Kyrgyzstan. His Korean chicken restaurant Chicken Star has quickly established itself as a creative hub in the city, with regular cultural events and local art on the walls (including works by Chihoon himself). Recently, Jeong also launched Flask, a coffee shop on the AUCA campus, which is playing a central role in the city's coffee revolution. Both Chicken Star and Flask will be expanding to Almaty this year. Through his community-centred, artistically motivated approach to service and business, Jeong has left an indelible mark in his short time in the Kyrgyz capital.
What led to you becoming an entrepreneur Kyrgyzstan?
After completing my master's in Boston and working as an artist for a short time, I was set to start a PhD in Manchester in philosophy and art. I wasn't convinced that I wanted to be in the library for 5 years, however, so I decided to start travelling to help guide my decision. During this trip, I visited my uncle, who has a business in Kyrgyzstan. At this point I already felt that I had to do something here. When I first went to Bishkek in November 2014, I remember thinking how raw and organic the city was – for example, there were amazingly clean and fresh ingredients but only very few decent dining restaurants, so I realised that I wanted to create something new there.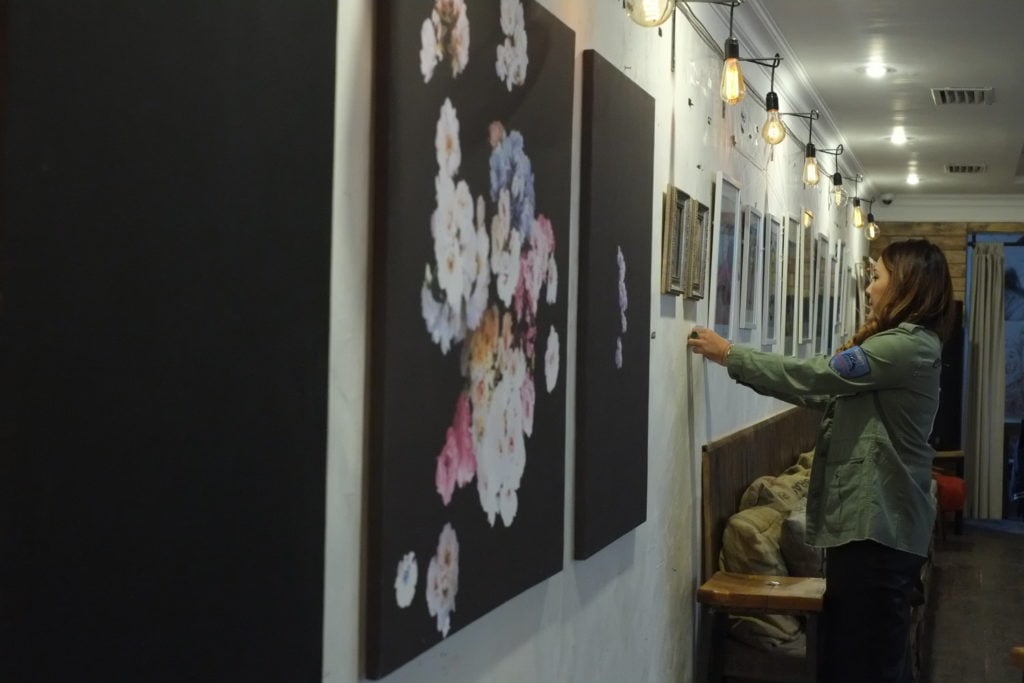 While living in the US, I was already interested in direct and sustainable business – so I only went or restaurants with locally sourced ingredients or cafés with locally sourced milk. Despite liking sustainable business as a consumer, I never thought about being an entrepreneur. Nevertheless, I saw Bishkek as an unfilled linen canvas; one that I wanted to paint on. As a result, I went back to Korea and started preparations for my new business, after telling my parents that I wouldn't be returning to England to start my PhD. I decided with my uncle to start a Korean fried chicken restaurant – it had started to become popular around the world. Additionally, Kyrgyzstan is virtually the perfect location for a chicken restaurant, as it used to be the Soviet Union's principal chicken supplier. Furthermore, sunflower oil is cheaper than corn oil in Kyrgyzstan because there are sunflower seeds everywhere – and so I thought that there are perfect conditions for a Korean chicken restaurant in Bishkek.
How difficult was it to create Chicken Star and organise it in a personal way?
It was very difficult at the start. I didn't have any local connections and the bureaucracy involved in setting up the business was tough too. There were also language difficulties as I spoke neither Kyrgyz nor Russian and so I had to rely on my first manager for translation. Indeed, apart from the manager, none of the 7 people I originally hired could speak much English, so he had to translate everything while I was training my staff and explaining everything to them.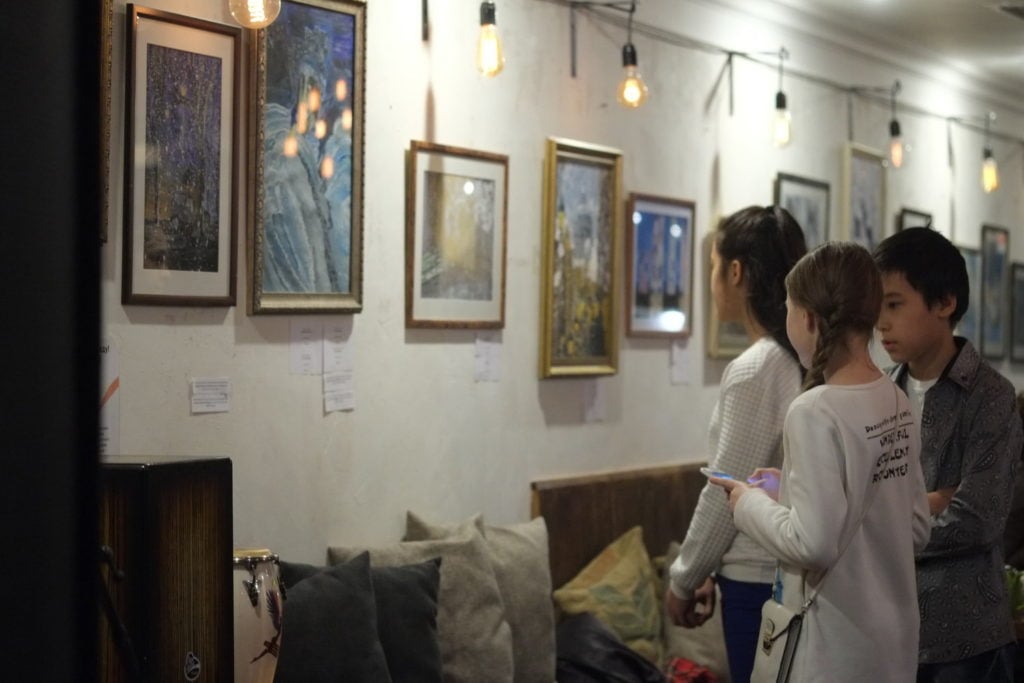 It was a lot of fun though, as it was my first business and I hadn't done anything like it before. I originally just thought 'let's do it', which I think is the best approach, as I would have otherwise wasted lots of time learning about the legal system and how stuff works in the country, rather than learning by doing.
A key aspect for me from the very beginning was my view that it should be a people-centred business, with a strong focus on the team. I don't want to give orders but rather expect everyone to be responsible and proactive. They should also not be afraid to make mistakes. From the beginning my goal was for my staff to grow and so I helped them to expand their skills – I brought in English teachers, for example.
I love the people, and especially the young people, in Kyrgyzstan – they are all super smart but sadly there is a lack of opportunities for them. I am a foreigner, and I could have just gone to 'do business' but I wanted to contribute something to society. As a result, I focussed a lot on building my team and a system, which required a lot of research before. I made sure to focus on teambuilding in the first few weeks after hiring my staff – we spent hours every day talking, cleaning, sharing food and working together – an important part of this for me was instilling the culture and philosophy that I wanted for the restaurant in my staff members. It was probably quite tough for them at the staff, as they weren't used to this working culture, but most were really excited about it.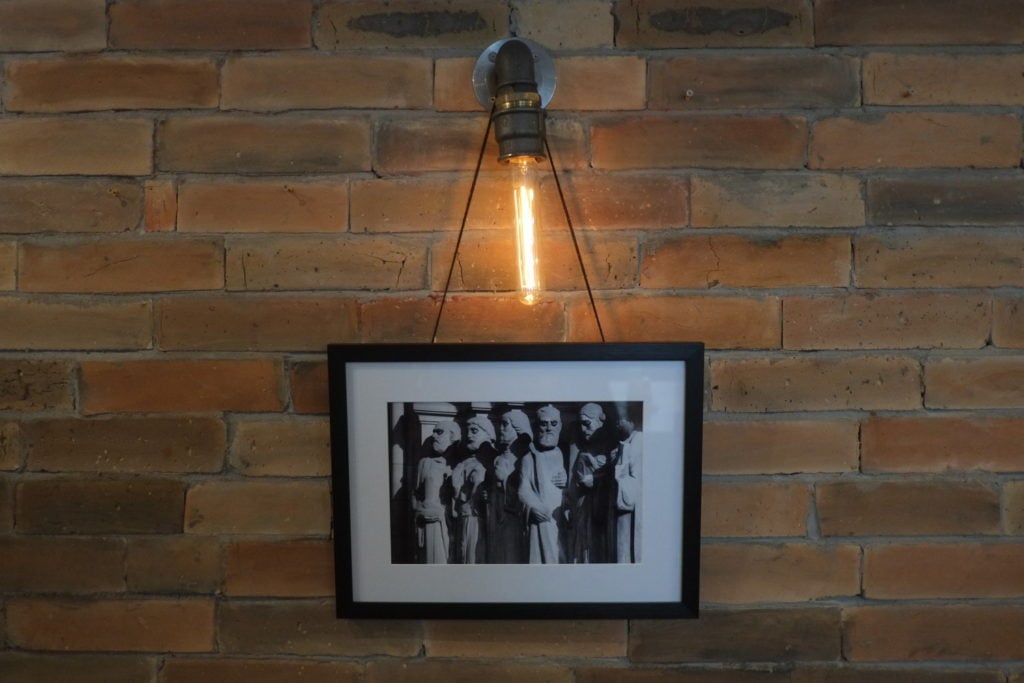 What is your vision for Chicken Star and Flask and how can you explain their success?
I have a clear vision for both. Chicken Star's aim was to make the world more joyful than the day before – to keep growing and keep developing. Human conflict and suffering come from our relationships, but so do our happiness and joy, so it all depends how we handle our lives and relationships. Chicken Star is related to the Bishkek community so there's a goal of building a good relationship with the city – whoever walks in should feel joy and should be treated well, even if they aren't a client. This all forms my vision of building a sustainable community.
There are four aspects to Chicken Star:
Special – being special and creating a unique atmosphere and treating everyone in the same way – every individual is special and has their own beauty.
Tasty – maintaining the quality of the food, always controlling the taste and making sure the standard remains high.
Artsy – the space is artistic. In my opinion, art inspires society and can help develop neighbourhoods. I have exhibitions every month and support local artists, including through 6-month residency programmes. This is a win-win, as I can support their work and it can help make art more accessible, while also providing atmosphere and inspiration in the restaurant.
Responsible – without the community, we can't exist and make business, so we have done multiple charity events. We've helped local orphanages and donate reusable food waste to a local community organisation, for example. We also try to recycle our trash and reuse as much as possible.
My aim for Flask is similar. Coffee is one of my passions – I love how much one cup can change based on where the beans come from and then how you roast and brew them. There are also so many different tastes – some are fruity, nutty, chocolatey etc. There's also no alcohol and so you can share the joy of the amazing taste of coffee with everyone – and it isn't that expensive. On top of this, I want to spark innovation. When I launched Flask I did a pitch to the AUCA saying that I don't just want to be there to make a business but that I want to contribute to the AUCA community. We always create a new menu and only serve high quality coffee, tea and food products.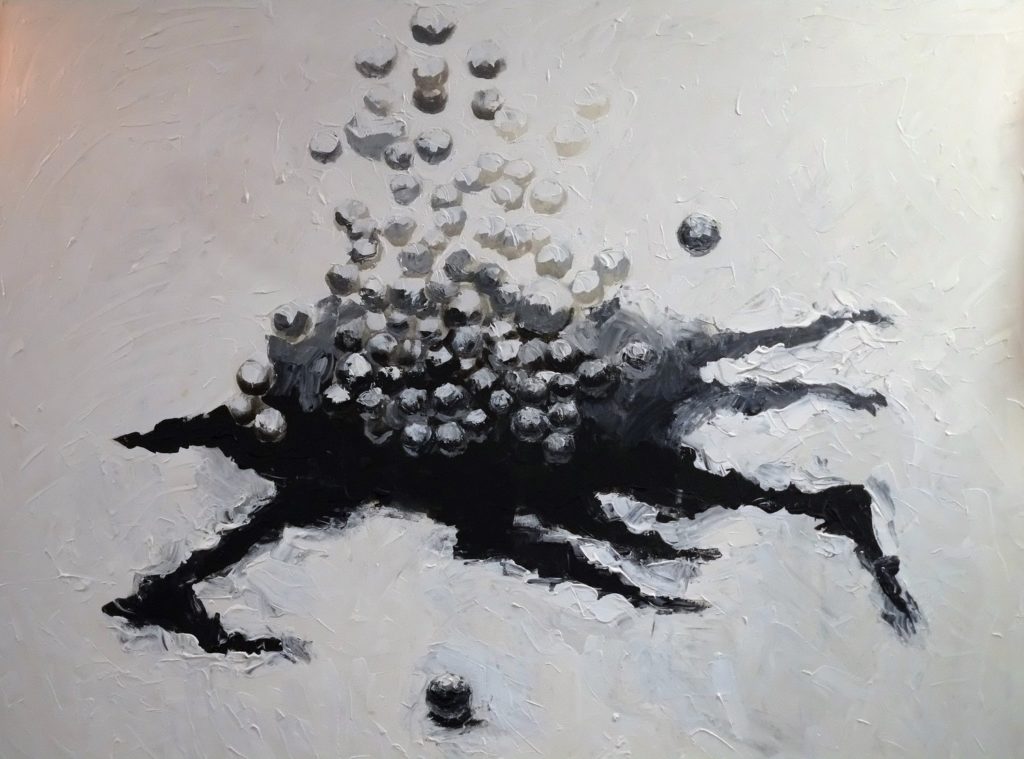 We have also started doing a lunch talk on Thursdays, where everyone is invited to come and share their stories. I believe that inspiration and innovation does not just come from famous entrepreneurs and scientists but from everyone and so I try to create a dialogue. This was perfect for the AUCA community, but I also want to expand to the city centre and other cities in Kyrgyzstan – I want to inspire people to tell their stories because everyone has their unique story and unique ability to surprise people.
This is why Chicken Star and Flask are different from other cafes and restaurants – I always wanted them to be unique and to give something to the community in an innovative way and with great service. I really encourage my team to be friends with our guests – naturally they have to give a service as our customers are paying but I want them to be friends as it creates a better atmosphere.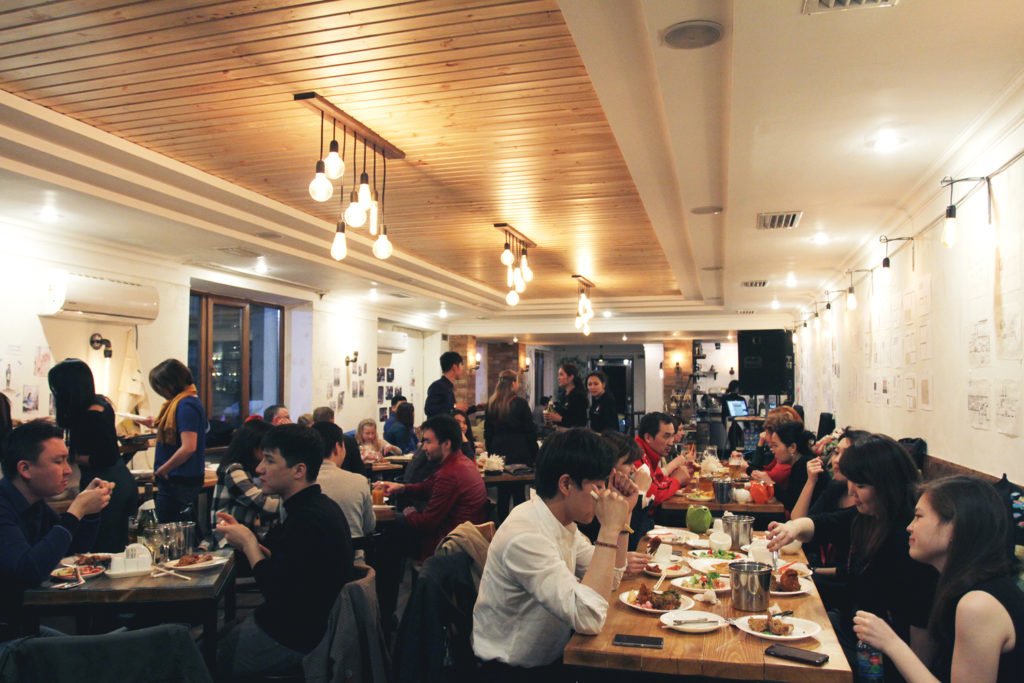 What is Bishkek's potential and how can creative-minded people help the city achieve these goals?
Bishkek has a huge potential, especially due to its freedom of speech and creative freedoms – this is why there are lots of artists here and why many Central Asian artists come here for their shows. As Kyrgyzstan doesn't have many natural resources to rely on, art, culture and start-ups should be responsible for driving development in the country. They certainly have lots of potential and people here often don't realise that. Young people often tell me that they want to bring Starbucks here, but I then tell them that I wish they could create something like Starbucks here and then take it to the world.
It will probably take a long time for Bishkek to realise its potential, however. I also hope that development comes from within, rather than from big foreign companies that would take away opportunities from local people. I think it's therefore important for people to see the future and not just the present, which will enable them to launch their own projects. People in Kyrgyzstan are thirsty, and I think it is important for them to use this energy for good here rather than leaving the country and not coming back. Of course, life and opportunities are currently better elsewhere but if we provide opportunities for young people in Kyrgyzstan, they will stay and will contribute themselves to developing the country. As a result, the country really needs to focus on the human resources it has and should pay attention to education and seek to strengthen certain areas, such as IT.
I think it's really important for there to be a focus on exporting rather than importing in the country. Importing 'cool' things is temporary – instead, the focus should be on improving future potential. This can be done by boosting Kyrgyzstan's current strengths and looking for domestic solutions to its gaps. Creative-minded people are crucial to any future development, but they need to make sure that they remain patient and have a clear outlook for the future. If they succeed in this, I think Kyrgyzstan will have a very positive future.
How important is the role of entrepreneurship in Bishkek?
There are a lot of young entrepreneurs in Kyrgyzstan, including many people that I admire and respect, and I feel that I can learn a lot from them. I'm a partner of a group called Pro Art, which was started by young entrepreneurs in Kyrgyzstan. They created the group to help young students develop their education and career, which in turn helps develop the country and community. They are all creative entrepreneurs and when I talk to them I don't feel any difference to the US. I just wish there were more people like them, as they do more for the community than me. I just own a small restaurant but since I'm a foreigner I get more attention from the population, even though there are much more incredible entrepreneurs in Bishkek.
How do you ensure standards and quality in your projects?
I give my team many freedoms but I'm very picky, I guess you could call me a perfectionist. The most important things are finding the right people, then training them properly and then putting them in the right position and continuously giving them a mission and goals. It's really important to give freedom and responsibility to your staff while asking them to be proactive. For this to work, you have to make sure you clearly explain what your philosophy and vision are, and you have to remind them regularly what they are.
Any final comments?
I remember something my father told me when I was a child, 34 years ago in South Korea. He explained that the situation in Korea was difficult but that they were working for the future and that their hard work would pay off in the next generation. This is also important for Kyrgyzstan's stage of development. Working towards the future may be slow and you might not be able to taste glory in your lifetime, but you leave your legacy.
People are naturally the most important part of this process and so in my company I want all the partners and staff to be successful because their success is my success. If they tell me that they got offered a job from another company I tell them that I think that's great. I may lose one of the best workers in my team, but it is what it is and I'm glad that they can progress. There's also the motivation of being able to train new people which is fun and allows me to create the great relationships with my team and the community. If they really care about their people, community and future, businesses will solve problems creatively and people will react positively. A lot of people want to make money, which is understandable. However, if they shift their motivation towards improving their community, they are much more likely to solve problems, which is a much better outcome for everyone.
I hope there will be many more young entrepreneurs that are passionate about the future. I always tell my team to not focus on competitors and to only think about our guests, as they're the people we meet every day. We don't meet our competitors and a lot of our people are spending too much time on this. It is better to focus on our guests in the restaurant, as I want to create a beautiful experience for everyone that comes.